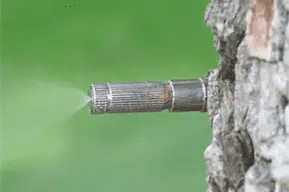 Contact Unique Outdoor Illumination & Mosquito Pros
Unique Outdoor Illumination & Mosquito Pros
Phone Number: (713) 849-3903
Hours of Operation:
Monday – Thursday: 7 AM – 4 PM
Friday: 6:30 AM – 2 PM
Saturday and Sunday: Closed
Professional Outdoor Lighting & Mosquito Control Services in Spring, Texas
Unique Outdoor Illumination & Mosquito Pros proudly provides exceptional outdoor lighting and mosquito maintenance services to the residential and commercial clients of Spring, Texas, and the surrounding communities. Starting with outdoor lighting in 1996, Unique Outdoor Illumination & Mosquito Pros made a name for themselves with their amazing customer service and commitment to high-quality work. 
In 2008, our team realized that while outdoor lighting helped individuals use their outdoor space longer, our clients were still chased inside by annoying pesky mosquitoes. This is why we expanded our services to include professional outdoor mosquito control. We offer automatic and monthly fogging services to cater mosquito control to your family or business's needs. 
When you are looking for a team that puts the safety and comfort of your family first, there is no better team than Unique Outdoor Illumination & Mosquito Pros.
Outdoor Services Offered to the Residents of Spring, Texas
Mosquito Control Services in Spring, Texas
With 20-plus years of experience in effective mosquito control, we love protecting Spring, TX, homes with our mosquito control solutions. From simple mosquito fogging to a comprehensive mosquito misting system that can operate on a timer or an as-needed basis, backyard mosquito control is easy with Unique Outdoor. 
Our expertly trained and certified mosquito misting technicians and automatic misting equipment never miss a beat, allowing you to take charge of your pesky mosquito problem before your next big outdoor event – or even enjoy your backyard area for an afternoon of rest and relaxation this weekend!
We know that there are a lot of choices out there when it comes to outdoor mosquito control in Spring, TX. That's why our mosquito control systems are the most reliable and effective misting control systems available on the market. Even better, we cover all installed misting systems with one-of-a-kind lifetime parts and labor guarantee, so if anything goes wrong with your system, we'll come out and repair it for free.
Landscape Lighting Services in Spring, TX
Landscape lighting brings new life to your yard at night. Instead of staying stuck inside when the moon arrives, you can enjoy the serene, fresh night with loved ones. Our experts take on every house as a unique project. Instead of outfitting your home with standard fixtures, we have designers who study your home and garden for 7-10 days before writing a proposal. Our expert outdoor lighting designers analyze your home to ensure the lighting works best for you. Whether you want a garden showcase, lit-up pathways, or a more secure home, we can make it happen.
Unique Outdoor Illumination & Mosquito Pros is proud to serve the hardworking individuals of Spring, Texas, and the surrounding communities. Contact our team today for more information on our services or to schedule an appointment.