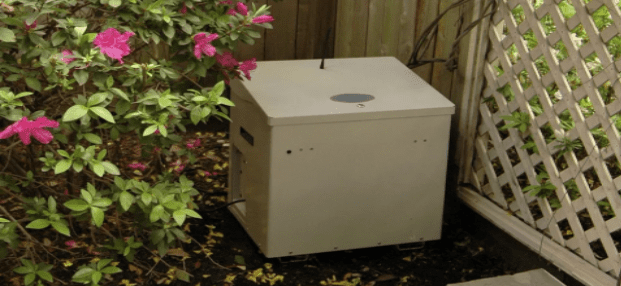 Mosquito infestation is an ongoing and difficult problem to deal with by yourself, as you probably already know after some attempts. Store-bought mosquito repellant products aren't nearly as effective as the commercial-grade solutions used by professional mosquito control companies.
Besides, DIY mosquito treatment tends to be sporadic at best since most homeowners are usually too busy with their home and personal commitments to stick to a consistent spray routine.
Irregular and infrequent application of the repellent further reduces its efficacy, in many cases rendering it ineffective. Moreover, given that even a single missed application can undo the results of the previous applications, it's a particularly time and effort-intensive process that requires a steady and long-term commitment.
This is where automated mosquito misting systems come in! Unique Outdoor is a leader in automatic mosquito control in Houston, TX. We've helped many homes in the area get rid of their insect issue with mosquito auto sprays. Below we'll discuss the details of an automated mosquito misting or spray system that will serve you best.

How Automated Mosquito Misting Systems Work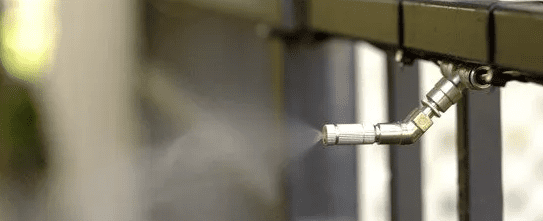 The automatic mosquito misting systems we use at Unique Outdoor have tiny nozzles positioned at strategic locations throughout your yard and around the perimeter of your home.
These nozzles are connected to a supply of the repellant solution. In addition, as a part of the spray system, there are hoses hidden in the landscaping so they're practically invisible. At pre-set regular intervals or at the click of a button, the system is activated and the nozzles spray a fine mist of insecticide.
Unique Outdoor MistAway Mosquito Control System
At Unique Outdoor, we offer the Mistaway Mosquito Control System which comes in two types: The Gen 1.3 Drum-Based misting system and Gen III+ Tankless misting system. In the former – which is an industry standard – the insecticide solution is stored in a molded plastic enclosure that is enveloped with a soft waterproof cover. The cover protects the system's proprietary controller and other components from harsh weather conditions.
In the latter, the solution is stored in a small and light tankless system that can be placed anywhere on your yard, as long as it's near a hose bib and an electrical outlet. The Gen III also tends to be a bit less conspicuous.
Our nozzles are strategically located and angled in a way that dispenses the fine mist to cover the entire yard including hard-to-reach corners and crevices. The automatic timer can be set to disperse the repellant solution based on your requirements. We recommend dusk and dawn spray times when mosquitoes are most active.
Conclusion
Regardless of which option you choose, the MistAway mosquito control system is an extremely effective way to rid the problem of annoying mosquitoes and other pests like spiders, flies, and bugs that prevent you from enjoying your yard, in summers especially.
If you live in the greater Houston area, where approximately 56 mosquito species are prevalent, you've probably experienced a severe mosquito challenge. Thankfully for you, help is at hand here. Learn more about how you can become mosquito free with Unique Outdoor's auto mist mosquito control Houston, TX!