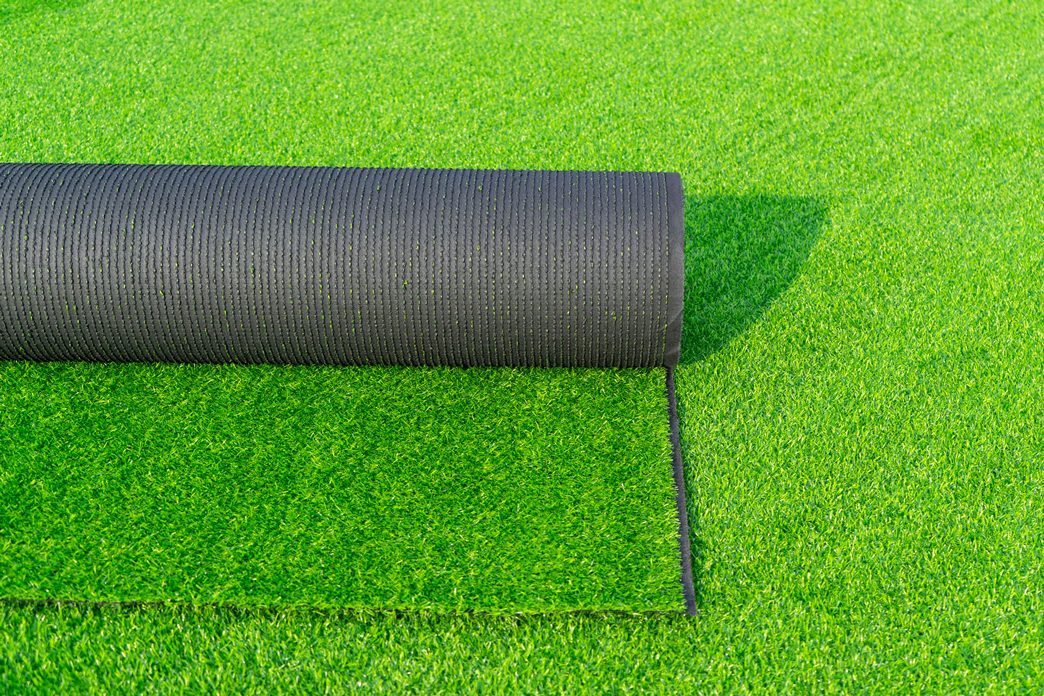 How Long Does It Take to Install Synthetic Turf?
Are you looking for a beautiful, low-maintenance astroturf lawn in Houston, TX, but you're concerned about how long the installation will take? Luckily, the average astroturf installation doesn't take as long as you might think–here's an overview of what to expect from your turf installation.
What Happens During My Turf Installation?
Laying astroturf in Houston, TX is a fairly straightforward process.
First, you choose the type of turf you wish to lay on your yard, whether it's synthetic grass, pet turf, chipping, or putting green. Once the price is agreed upon and the design complete, work can begin!
Next, the installers must remove the existing lawn and build the base for your new astroturf grass. Then, they will lay the turf and complete any finishing touches to ensure your installation meets your expectations.
You don't normally need to be home for your installation unless the only way to access your backyard is through your home.
How Long Does Synthetic Turf Installation Take?
Generally, it takes experienced installers around 2 days to install synthetic turf in your backyard. However, the exact length of time it takes to complete your astroturf grass installation depends on a few factors, such as:
Yard Size
The bigger the yard, the longer it takes to complete the synthetic turf installation. For example, if you have an especially large backyard, it might take an extra day to complete the installation. On the other hand, if you only wish to install a small patch of pet turf, it could take less time.
Turf Design
If your design includes curved edges, or you're installing a putting green, the process will take longer because extra labor is required. Your installer can give you a more accurate estimate once the design is agreed upon.
Yard Access
How easy it is to access your yard influences the installation time. As an example, if there are many flights of stairs, or the only access is through your home, it will take a bit longer to install the synthetic grass.
For a more accurate estimate of how long your synthetic turf installation in Houston, TX will take, contact Unique Outdoor for a free quote.
Install Astroturf Lawn in Houston TX
Laying astroturf in your backyard or elsewhere around your property is a cost-effective and low-maintenance way to brighten your landscape.
The synthetic grass and pet turf from Unique Outdoor are durable enough to handle regular use, whether children playing in the yard or pets digging around, and it won't lose its rich, natural-looking appearance. We can also install turf for putting and chipping greens, so you can enjoy your favorite hobby without worrying about lawn maintenance.
What's more, should you choose to install one of our automatic mosquito misting systems, the insecticide won't damage your astroturf, and it'll remain safe for the whole family to use.
To learn more about our astroturf prices in Houston, TX, contact us today for a free, no-obligation quote!
Additional Resources: