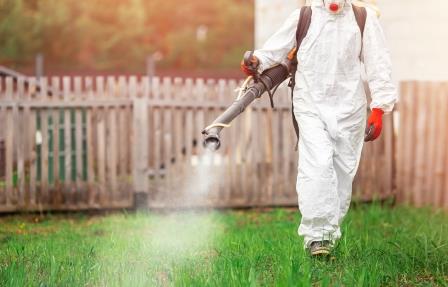 Your family home is not only where you spend the majority of your time, but it's also a place where you should be able to get away from it all. During the summer, that means heading outside and enjoying your home's outdoor areas with family and friends. But if you have mosquitoes, you might find that the last place you want to be is outside among those pesky nuisances. 
Before enjoying your outdoor areas, hire the best mosquito control company in Houston, TX. They'll get rid of those annoying mosquitoes in a snap, and that means you can finally enjoy the outdoor areas around your home without the scourge of mosquitoes hounding your every move. If you have a more severe mosquito infestation, outdoor mosquito control for your home could even be necessary if you want to avoid property damage and other issues.
Look for Quality and Value
When shopping for a pest control service, the best mosquito control company will be one that provides value and quality at a fair rate. While cost may be your number one concern, you also don't want to hire a mosquito control company that only does half the job, meaning that you'll have to hire another company to finish up. Furthermore, the pesticides used can be hazardous to your family or pets, as well as your property, so it's not something you want to trust to just anyone. 
Don't Rush In
Whether you've just identified a mosquito problem or you've been living with one for years, now's not the time to panic and make a quick decision. You may want those mosquitoes out immediately, but taking your time and identifying the best mosquito control company will save you both time and money in the long run. 
After you've identified a few prospective mosquito control companies, ask for an estimate or a run-down of what they'll do to get rid of the mosquitoes on your property. Some companies prefer fogging periodically — often monthly or just before that big backyard barbecue or event — while others may opt for backyard mosquito control systems that do all the hard work at the push of a button.
The best companies will likely do both, and they'll be able to advise you of the best course of action to banish those mosquitoes once and for all.
Questions To Ask a Mosquito Control Company
Beyond the price and the work to be done, you may want to have a few more questions at the ready when interviewing prospective mosquito control companies. Things like how long they've been at their current address and a list of references can help you determine how they run their business and whether their consumers are happy with the services rendered.
It can also help to get a list of licensed technicians from the state's Department of Agriculture, as well as a rundown of the pesticides that they use for mosquito control. While a great mosquito control company will know all about the regulations and how to best use their pesticides to ensure the safety of your home and family, a substandard one may lack the proper documentation and knowledge, putting your family in jeopardy.
What To Ask a Mosquito Control Company?
Before hiring and having anyone come out to your property to get rid of those pesky and annoying mosquitoes, you'll need to screen the potential candidates. After all, you wouldn't want to let just anyone onto your property to spray who-knows-what on your plants and throughout your outdoor areas. But you'll have to do something to prevent those mosquitoes from bothering you daily unless you want to give up and let the mosquitoes take control.
The right questions can help you identify the best mosquito control company to come out and help you banish those mosquitoes once and for all, and it'll also mean less of a headache on the back end because you'll be able to trust that the job was done right. Here are some specific questions you should consider asking a mosquito control company.
How long have you been in business?
This one might seem like a no-brainer, but you'd be surprised how many consumers neglect to ask this simple question. While you can easily look up how long a business has been around online, asking the question is more about their experience and history in dealing with mosquitoes. If that prospective company has been around for a bit, they've likely got the experience and know-how to get the job done right, as well as some crazy stories that might leave you counting your blessings.
Where can I see your reviews online?
Any company worth its salt will have an online presence with many satisfied customers singing their praises. But if you can't find anything, you're likely dealing with a new company that may have unproven methods or something more sinister in mind. Other companies may have a poor reputation online, and that should give you pause. By avoiding companies with low or poor reputations, you're avoiding the unknown. The best mosquito treatment company will have countless examples of meeting and exceeding expectations, and each one is another piece of the pie that shows that they can be trusted.
Are you licensed, bonded, and insured?
While no one expects something to go wrong on any job, accidents do happen. But if you're dealing with a mosquito control company that doesn't have the proper coverage, that could come back to bite you during or after that next job. If something is damaged on your property, you may be unable to recoup expenses, or if someone gets hurt while on the job, you may be held liable. That's why it's important to ensure that any mosquito control company you're considering is licensed, bonded, and insured.
Is your mosquito control treatment safe for people and pets?
The last thing you want is to hire a mosquito control company and have them spray toxic material all over your property, plants, and landscaping. Not only are those areas that you and your family use frequently, but pets and small children have a funny way of getting into all those nooks and crannies — and what happens if there's unsafe material lingering there? Before hiring anyone, you'll want to confirm that any substance sprayed is safe for people and pets and that there's no harmful residue or other toxic material left behind. 
How will you prevent the mosquitoes from coming back?
Some mosquito control companies may only be able to get rid of mosquitoes once, meaning they'll be back unless you call them back out. The best mosquito control companies in Houston, TX will either have a monthly spray service to keep that mosquito protection topped off, or they'll be able to install a mosquito control system that can give you mosquito fighting power at the push of a button or scheduled in the morning when mosquitoes are most active. That can mean year-round protection from mosquitoes, all because you took the time to find the right mosquito control company.
Hire Unique Outdoor in Houston, Texas
If you have a mosquito control need, call Unique Outdoor TX. We're the best mosquito control company in Houston, TX, and we'll help you reclaim your yard from annoying mosquitoes just in time for the spring and summer seasons. Call us today!