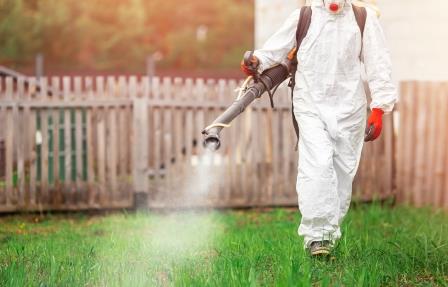 It's that time of year when you must start thinking about mosquitos and how to keep them away from your yard. Mosquito misting systems provide excellent options for homeowners battling against these pesky insects, all while avoiding over-saturation of insect repellent. Mosquito misting systems spray insecticide in a fine mist while mounted around the perimeter of your yard, fence, or home. You can control a misting system with a remote, timer, or switch – all depending on your needs.
Are Mosquito Misting Systems Safe?
Mosquito misting systems provide an efficient, effective, and safe way to eliminate these pests from your yard and home. Because the system only sprays a fine mist in the designated area, less pesticide is used, making your yard safer for pets and children. To guarantee safety, this system must be used properly.
That being said, the EPA has found that active ingredients in pesticides, pyrethrins, and permethrin present a low risk to humans and most pets. They are deemed safe. Mosquito misting systems are safe because they use minute quantities of pesticides and release them over a short time into the environment.
Advantages of Using a Mosquito Misting System
Even though you'll want to follow some common-sense precautions, mosquito misting systems have many wonderful advantages. With misters, you are not part of the pesticide application process. You are removed from any harmful chemical exposure. Unlike many other insecticides, misting systems are safe for the environment, people, and pets because the pesticides break down easily and do not linger on grass and plants.
Mosquito misters are maintained easily, and when installed properly, you can run the system timer manually or with a remote. All the components and parts are made for outdoor use and have a rugged construction. The misting system element uses a nylon tube that connects to strategically placed nozzles that keep the pesticides where you want them.
These systems take the mess and hassle out of eliminating mosquitoes. Say goodbye to citronella candles, smelly bug sprays, and hand-applied pesticides. Instead, sit back and enjoy your mosquito-free yard. For more information on mosquito misting systems, contact us today.