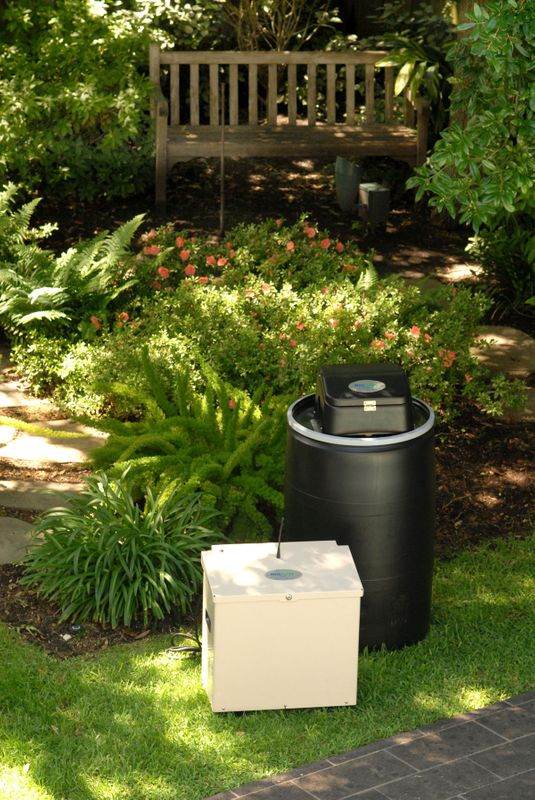 So … you're considering opting for a mosquito control system for homes, but you're wondering how effective they are or the potential cost of the mosquito misting system…
Being a homeowner, the safety of your family inside your home is of paramount concern. Bugs and insects are not only a great threat to your family's health and safety but can also disturb your peace, preventing you from enjoying your yard or pool. While children love to play outside, adults love to soak in the sun on those gorgeous summer days while gardening, swimming, reading, hosting barbeques or table-top picnics in the yard, or simply relaxing by the pool.
To enjoy the outdoors during our Texan summer months, appropriate care should be taken by all homeowners, to eradicate any problems arising from mosquitoes and other pests.
Mosquitoes are one example of a common nuisance, and there are many ways you can achieve effective mosquito control. We provide self-contained, auto-controlled, and effective solutions, which can help you take care of all your mosquito control needs. Unique Outdoor provides a highly effective backyard mosquito control solution – the revolutionary automatic mosquito misting system.  
We have years of significant experience in this field and a powerful mosquito misting solution designed to kill mosquitoes. With that, we provide a stress-free answer to your residential mosquito woes, and that too, at a reasonable mosquito misting system cost.
Mosquito Misting System Installation in Houston, TX
The experts at Unique Outdoor suggest quite a few benefits of a mosquito misting system installation in Houston. These are:
Unique Outdoor's mosquito misting system uses a very effective solution of botanical insecticides – guaranteed to kill mosquitoes while being gentle on humans and animals. The system sprays mist through a series of misting nozzles placed throughout your property, offering a fool-proof solution to all your residential mosquito and pest problems, including flies, wasps, and other pesky critters.
You won't have to worry about how to install the mosquito misting system. Our knowledgeable and experienced professionals will guide you through the process – from purchasing the right equipment to installation, general operating instructions, and maintenance.
In addition, they will strategically install the nozzles at the right places where the mosquito issue is likely to be more prevalent and ensure that the entire yard area is well covered, leaving no opportunity for mosquitoes to survive in the corner-most areas or crevices.
Our MistAway residential mosquito misting system can not only be customized to fit your yard or property, but our team of professionals will also ensure they're not visible, virtually disappearing into your landscape!
The mosquito misting equipment we install will give you a worry-free experience. Highly recommended are the products from Mistaway misting systems, which provide you with the convenient option to automatically release insecticides at pre-programmed intervals, eliminating the need for human intervention.
Furthermore, with the auto-control option in our MistAway Mosquito Control System, you can disperse repellants on your terms. For instance, you can program the auto-timer to switch on the misting system at both dusk and dawn, when mosquitoes and other bothersome pests become most active – a rather proactive and successful way to combat the issue. We at Unique Outdoor are proud suppliers of products from Mistaway misting systems.
In essence, a mosquito misting system is a permanent solution that addresses your mosquito nuisance on an ongoing basis, as opposed to store-bought repellents that are not only ineffective but also need to be manually sprayed, requiring considerable time and effort.
In addition, they can prove costly over the long term compared to the one-time investment required by a misting system. In effect, the one-time mosquito misting system cost is relatively lower than the repeated costs associated with store-bought mosquito repellants.
Most importantly, with a misting system that is pre-programmed to disperse at frequent intervals, it is highly unlikely that any scheduled applications are missed, further improving the efficacy of the system. In contrast, with store-bought products that need to be manually sprayed, scheduled applications are routinely missed, as you may get busy with sudden work or personal tasks.
Although missing an application is quite understandable or even unavoidable at times, it's important to remember that even one missed treatment can hamper its effectiveness, even rendering your previous applications futile. 
Unique Outdoor's misting systems come with a Lifetime Parts and Labor Warranty, which means that we take care of any repairs or maintenance, ensuring a stress-free mosquito control service that has got you covered for a lifetime. 
Enjoy complete peace of mind and guaranteed protection against known health threats and risks perpetuated by mosquitoes. When you install equipment for mosquito control in Houston, you can be assured of not having to worry about diseases that are spread by mosquitoes.
With these tips in mind, it would be a great plan to start implementing a residential mosquito control system in Houston to provide the most appropriate safety net for your family's health, with capable assistance from Unique Outdoor, a premium Houston mosquito misting systems company. 
To get a free quote on our residential mosquito misting system cost, fill out our form today or contact us if you have any questions!