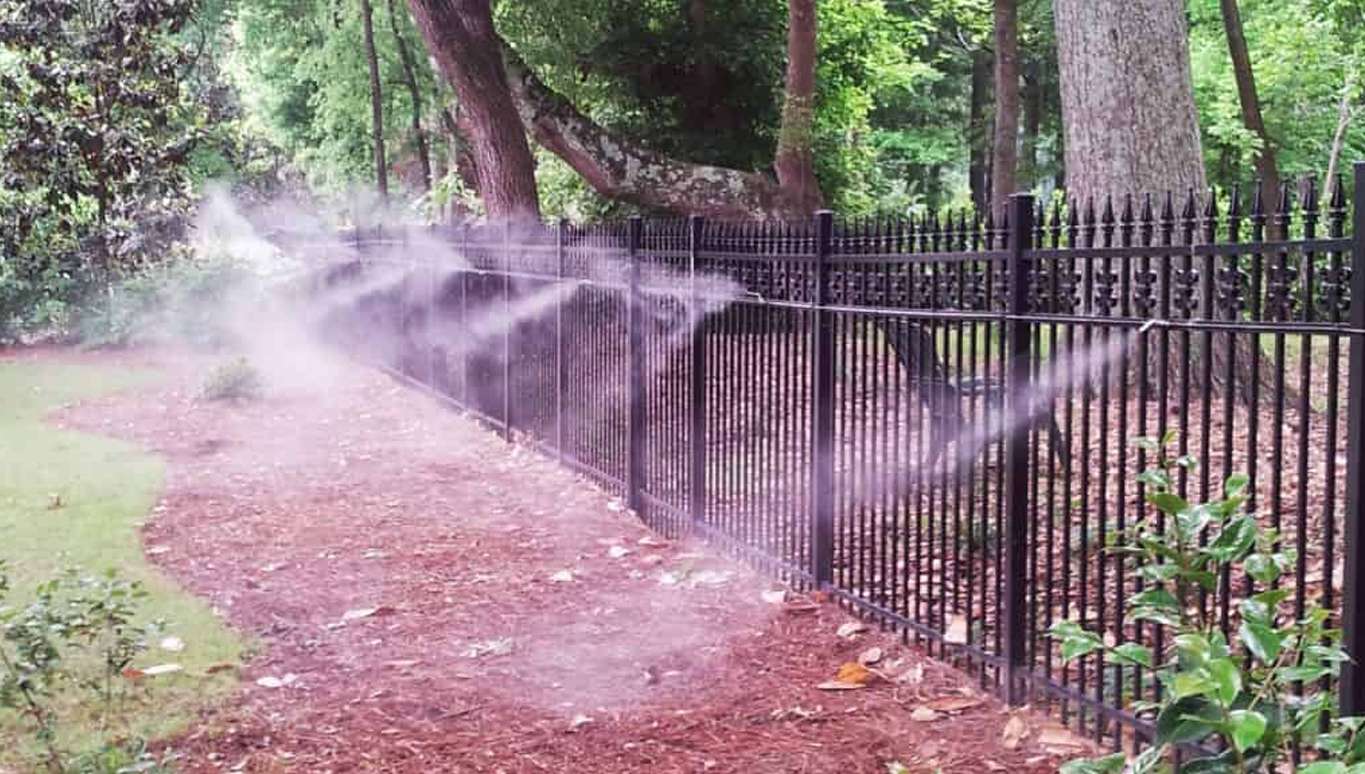 Mosquitoes are a huge problem in Houston, so your home or workplace needs an effective system to control these pests. An automatic mosquito spray system could be the solution you're looking for–here's a rundown of how our sprayers work and how they can help you control your mosquito problems in Houston TX. 
What Is an Automatic Mosquito Misting System?
When someone in Houston TX wants to purchase a mosquito control product for their home, they might consider an automatic mosquito sprayer. 
Essentially, a mosquito mister is an outdoor system that protects your home from mosquitoes. The system works by spraying a fine mist of pesticide around your perimeter regularly. The main unit itself is unobtrusive and subtle, so it won't take over your landscape or interfere with the appearance of your garden.
How Does an Automatic Mosquito Misting System Work?
While these systems can take many forms, the most common strategy is installing a misting model unit on your property. The unit can be tankless or drum-based, depending on whether it's attached to an electrical outlet or water supply. 
Once the main unit is installed, we attach mosquito misting nozzles around the property's perimeter. The nozzles are usually placed every 10-15 feet around your property to ensure the most comprehensive coverage. These nozzles connect to the main unit by hoses which are usually not noticeable in your yard.    
When activated, the nozzles release a fine mist of insecticide to kill mosquitoes and other flying pests invading your yard. The controller unit initiates a spray twice a day–once at dawn, and again at dusk–to target mosquitoes when they're most active while minimizing damage to more desirable insects like bees. You can choose, however, to activate your mister via remote control if you wish.
Although these systems are safe to use, for your comfort, it's best to avoid being in the vicinity of the yard while the spraying takes place. It would be best if you kept pets indoors until the mist settles. 
It is important only to use pesticides that the system manufacturer recommends, and how they prescribe. 
Remember: This is your health we're talking about, and you don't want to cut corners.
What Are the Benefits of Automatic Mosquito Control Systems in Houston TX?
If you're in an area with substantial mosquito activity, like Houston TX, automatic mosquito sprayers can help keep your garden safe from these disease-carrying pests. 
Mosquito misting systems are simple to install, easy to use, and low maintenance. Just top up the solution when it runs low, and inspect your system periodically for signs of wear and tear. 
No matter how large your yard is, our misting system is flexible enough to cover the space, meaning we can install an effective mosquito fog system to protect your family. 
Since the nozzles only activate twice daily, the mist won't interfere with your enjoyment of your yard space or porch.  
Mosquito misters are more cost-effective than paying for monthly mosquito sprays from a pest control company or technician. 
Not only do our spray systems rid your yard of mosquitoes, but they also shield it from other pests such as fleas, ticks, gnats, and flies–all of which can carry disease.
If you have a yard to protect, a mosquito spray system is a convenient alternative to other mosquito control solutions on the marketplace, such as bug repellent and traps.
Contact us now for a free quote for an automatic mosquito fog system in Houston TX.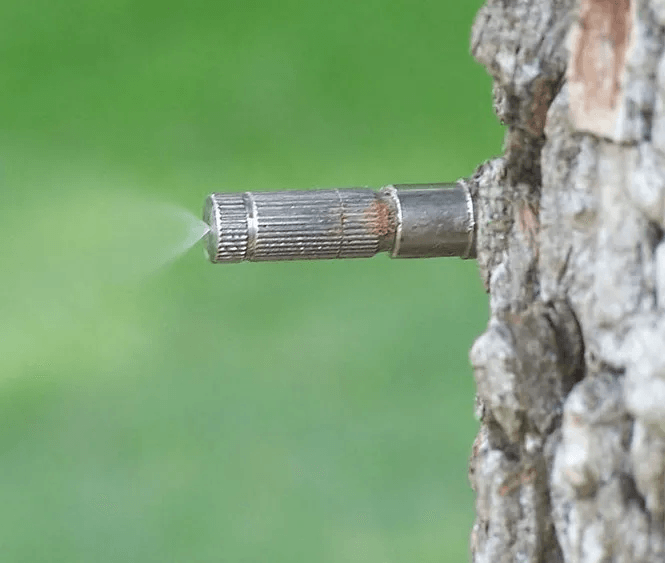 How Do I Maintain the Mosquito Automatic Misting System?
If properly cared for, misting systems will run worry-free for years. The good news is that our misting systems require little maintenance on your part, but here are some tips to keep your mister running better for longer.
First, mosquito system nozzles may clog from time to time–normally this only happens if you use the wrong chemicals in the misting system.
A good way to keep these clogs from happening is only to use the correct type of insecticides, but the best solution to avoid clogs is to get a high-quality brand of mosquito mixer that doesn't cut corners on reliability. 
However, to ensure your spray system keeps working effectively, check your nozzles for signs of buildup. If you notice clogging around the nozzles, gently clean them by soaking them in white vinegar for 30 minutes. Or, don't hesitate to contact us and we'll be happy to help. 
Next, check your system for leaks. Leaking hoses or nozzles can compromise your automatic mosquito misting system over time, so call us if you have any concerns.
We suggest you inspect your system at least twice yearly to keep it in the best possible working order.
At Unique Outdoor, we offer a comprehensive service plan and scheduled maintenance of all mosquito misting systems we install across Houston TX to ensure that all nozzles and components are functioning at the optimal levels. For more information on the maintenance and service plans we offer on our automatic mosquito control systems, contact us today.
Automatic Mosquito Control | Houston TX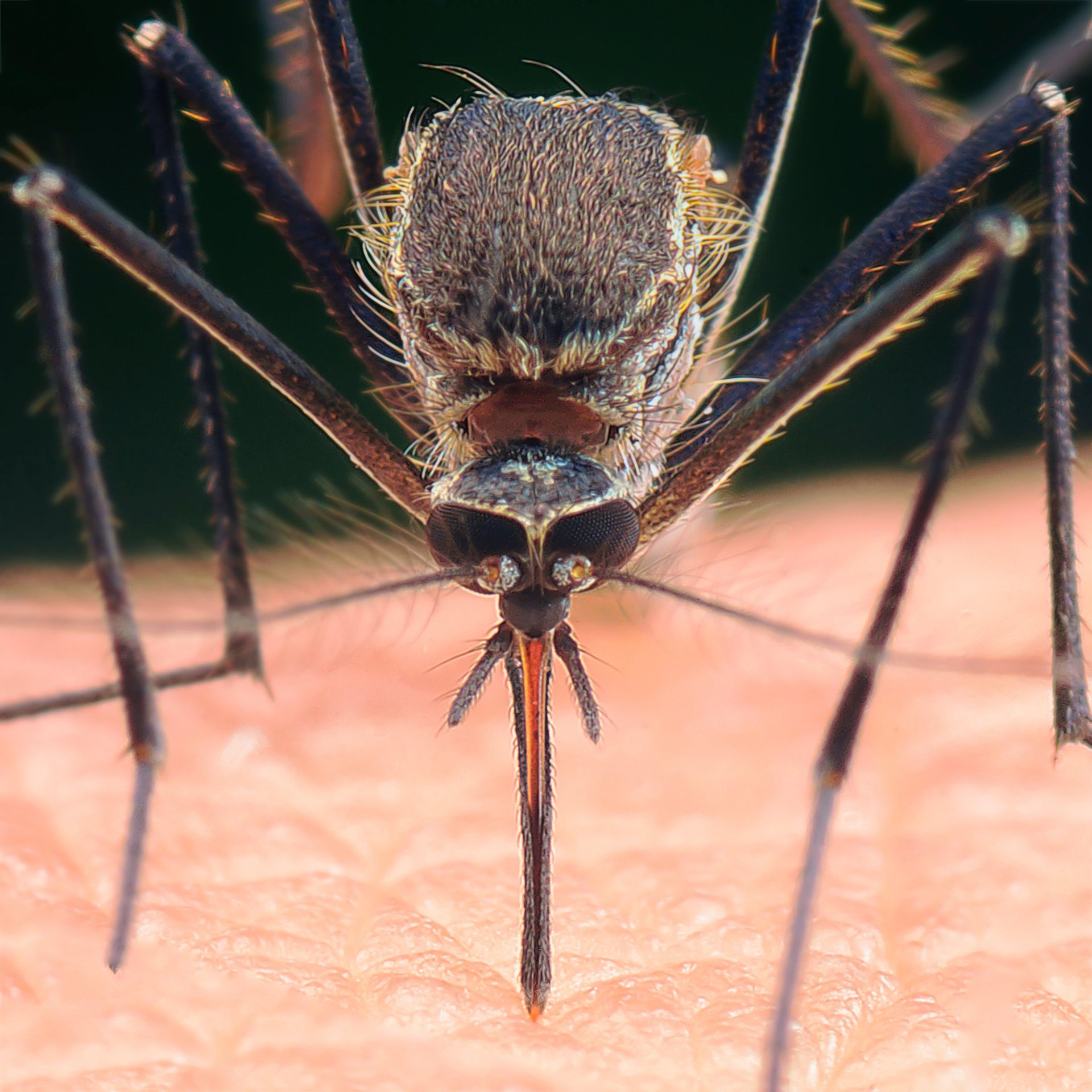 Preventing your home from being invaded by mosquitoes by using an automatic mosquito mister is easy and cost-effective. By installing a mosquito system and following the care recommendations we're suggesting, you can keep your home free from this nuisance insect for a long time.
Remember, if you already have a mosquito mister device, check it at least twice a year to ensure it is functioning correctly. If there is anything that needs fixing, or you're unsure if you're using the system properly, call your provider immediately. Sure, many of these mosquito spray systems are very easy to repair, but a technician may have to help you with any repairs that need to be made.
If you want to avoid mosquito invasions, you need to know what to do before mosquitoes arrive at your home–contact us now for a free quote on an automatic mosquito misting system.