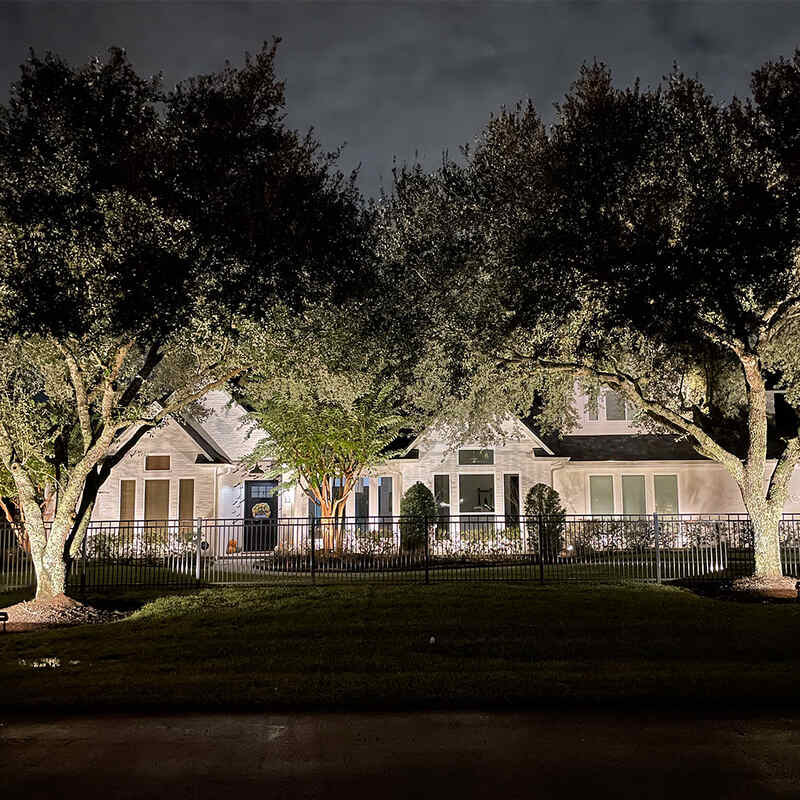 Patios, pergolas, and decks are great places to relax, socialize with friends or family, or enjoy a gorgeous Houston day. When you add outdoor lighting to the equation, you can enhance the look of these structures and enjoy them more in the evenings. Here, the team at Unique Outdoor Illumination & Mosquito Pros shares some exciting trends for illuminating patios, pergolas, and decks.
It is essential to use durable outdoor lighting products that can withstand the elements.
Please note that working with electricity is dangerous and should only be handled by professional electricians.
Ambient Lighting
When done correctly, ambient lighting provides soft, even illumination to enhance visibility in your outdoor space. Ambient lighting is perfect for decks, pergolas, and patios with outdoor kitchens, bars, or grills.
You can add ambient lighting to your pergola, patio, or deck in several ways.
Wall lights and sconces, whether mounted to the wall of your home or a pillar, bring ambient light to patios, pergolas, and decks. You can also use string lights to add ambient lighting.
Task Lighting
Task lighting can make it easier to use your outdoor kitchen in the evenings by illuminating specific work areas, such as counters or bars. Whether you're at the grill or pouring a drink, task lighting can help you see what you're doing after the sun sets.
Hardscape Lighting
By integrating hardscape lighting into your patio, pergola, or deck stairs, you enhance safety and highlight the look of your steps.
You can also add hardscape lighting to the floors of patios, pergolas, and decks to increase visibility and showcase the structure.
Moonlighting
With moonlighting, you won't have to worry about clouds blocking natural moonlight from illuminating your patio, pergola, or deck.
Moonlights are positioned high up, often in a tree or an eave of a house, and shine downward. As the light passes through leaves and branches, it creates striking patterns on the deck, pergola, or patio surface.
Uplighting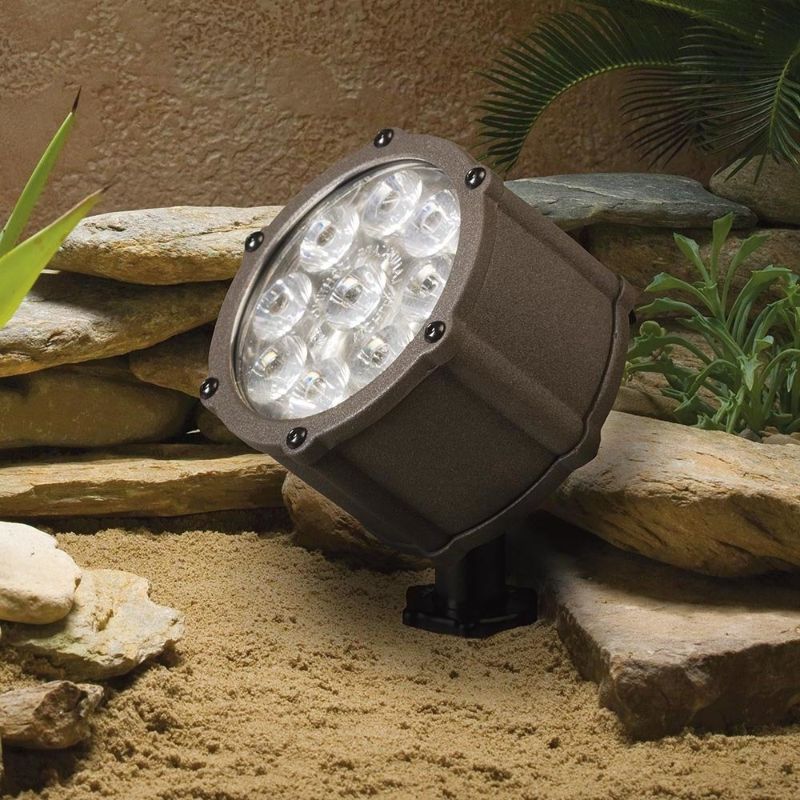 You can use uplighting as a wash-lighting technique to highlight pergola or patio pillars. Uplights are installed on the ground and pointed upward, which is ideal for patios with vertical structures.
What Are the Benefits of Deck and Patio Lighting?
Besides enjoying your deck or patio after dark, adding lighting to decks and patios offers several other benefits.
Adding lighting to your outdoor living area can also help:
Prevent tripping hazards
Improve home security
Enhance your property's visual appeal
Pergola Lighting Trends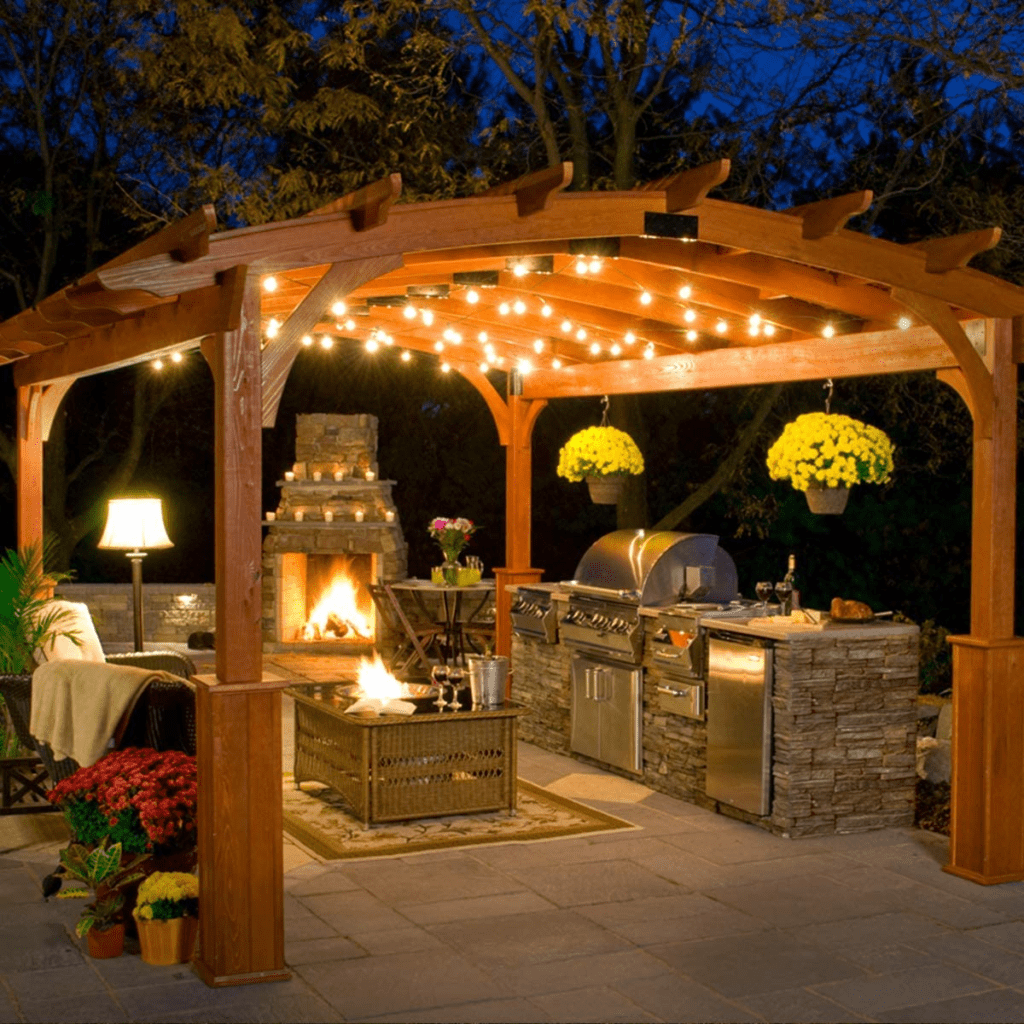 Homeowners can illuminate their pergolas in several ways. Each option has its advantages and disadvantages.
Let's explore some popular ways to light up your pergola so you can enjoy it long into the night.
String Lights
String lights have a charming aesthetic, draw attention to the top of your pergola, and add ambient lighting to your space.
Chandelier Lighting
Chandelier lights are beautiful, formal additions for pergolas. They can effectively illuminate meals and game nights when installed over a table.
Post-Mounted Sconces
You can use post-mounted sconces to illuminate your pergola's perimeter. Post-mounted sconces are available in numerous designs and styles, so you should be able to find one that suits your taste perfectly.
Outdoor Lighting Services in Houston, Texas
Whether you want to illuminate a patio, pergola, or deck, the experts at Unique Outdoor Illumination & Mosquito Pros can get the job done. We use high-quality LED lights to bring out the best in your Houston, Texas, landscape. And we don't just design gorgeous lighting arrangements for your patio, pergola, or deck—we can also install, maintain, and repair your outdoor lights.
After working with our team, you'll learn why so many customers have given us five-star reviews.
When you're ready to illuminate your landscape, contact us for a free quote!
Additional Resources