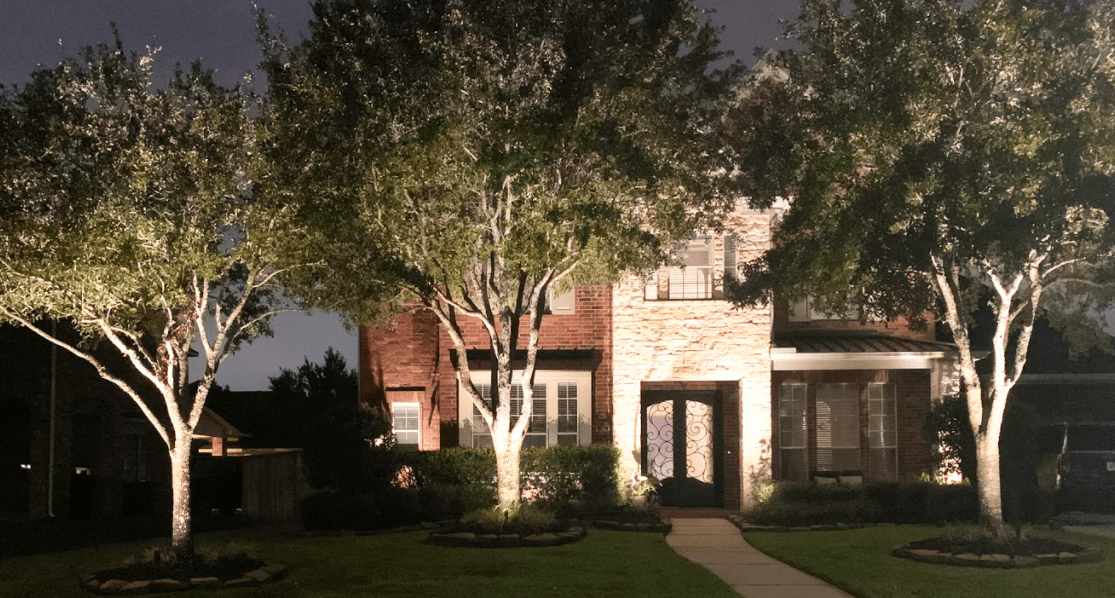 Houston nights are some of the most beautiful in Texas, but you can turn a pleasant evening into a magnificent landscape with a little strategic lighting. Well-planned landscape lighting adds drama and appeal, transforming a nice yard into a site to behold.
Even the best-landscaped yard can look plain in the evenings if the lighting isn't considered part of the landscaping plan. So how do you plan your outdoor landscape lighting?
Select Points of Interest in Your Landscape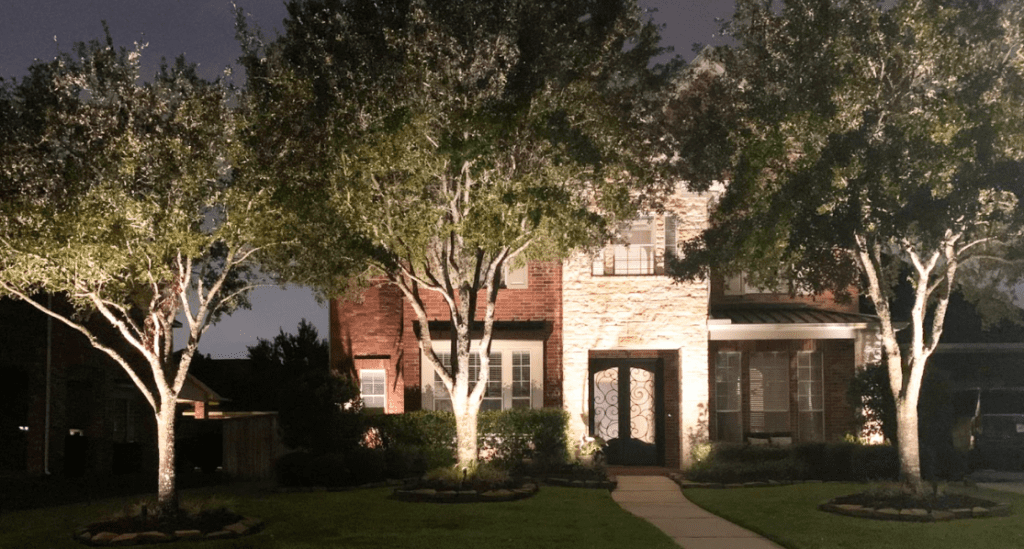 Walk your yard, both in the daytime and at night. Look for features you would most like to accentuate. It could be a water feature or a big magnolia tree. It may be flower beds or an architectural feature like a gazebo or an archway.
Make lists of these things–perhaps things that you love to look at in the daytime but disappear when the sun goes down. If you plan to use the lawn for activities, consider highlighting the boundaries of the grass, the pathways, and the cozy benches beneath trees.
You might also want to highlight transitional areas, such as sidewalks, patios, decks, porches, and driveways. These areas need more light than green areas. A lighting plan can include different lightscapes designed to suit your typical nighttime, and outdoor activities. For example, you might want to turn down the patio lights and enjoy the peace and relaxation of the well-lit backyard.
Sketch Your Landscape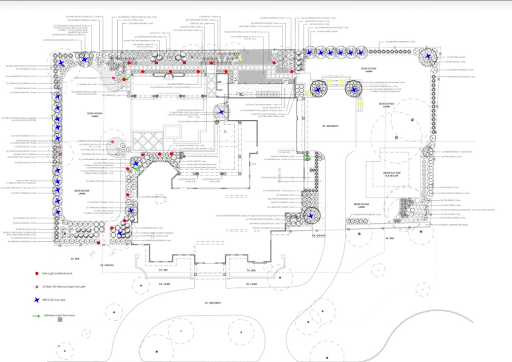 The next thing you want to do is sketch your landscape. You may want to do this on your own, or with the help of your lighting designer. Regardless, sketching the layout can give you a different view of how your yard could be used. With this top-down perspective, you might discover coves, accents or natural paths that you don't notice from the ground.
Draw in where the existing lights are and note where you might move or change them to give a different view. Now is the time to get a lighting designer involved. Ask them to make suggestions, point out design features that you may have never considered, and create a plan.
Our professional landscape lighting designers are available to draft a custom lighting plan for your unique needs. This service includes a property review, plus a sketched lighting plan and proposal, all of which can be delivered within 7-10 days.
Select Your Outdoor Lighting Fixtures

At this stage of your landscape lighting plan, you are ready to select fixtures. You might know that you want path lights for the walk up to your front door, but there are so many options to choose from.
Our proposals include suggested fixtures and a lot of options to choose from. Your assigned Unique Outdoor designer will make educated suggestions to meet your specific needs and can help you select fixtures you absolutely love. We may recommend accent lights, wall washes, hardscape features, patio lights, and more.
Also in this step, we'll help you choose the spacing of the lights–do you want your garden edged every five feet or every eight? Each choice will give a different look. We'll help you get every detail just right.
Contact us for a free quote
Are you ready to turn your yard into your favorite destination? There's a lot that goes into planning an effective outdoor lighting scene, and we've got years of experience doing it.
Contact us for a free quote so you can get the lighting professionals involved.