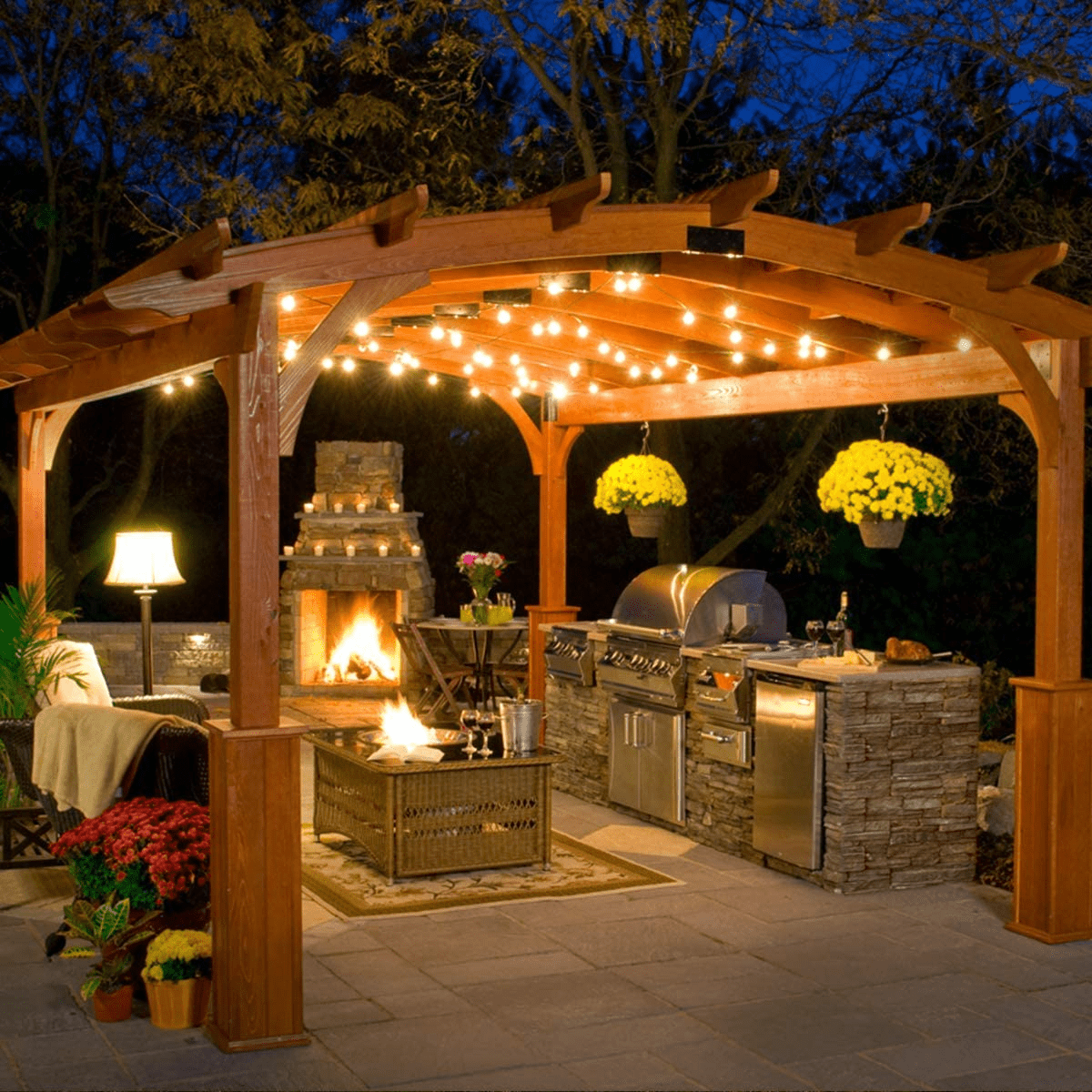 The point of outdoor landscape lighting is obviously to brighten up your property at night and highlight the most attractive features of your yard. But how bright do you need it? Is there such a thing as too much lighting? You certainly don't want your yard too dim, but how many lumens do you need?
What is a Lumen?
A lumen is a measurement of how much light comes from a bulb, encompassing the brightness, intensity, and amount of visible light emitted. For example, a standard 40W bulb is approximately 400 lumens.
In general, the higher the wattage, the higher the lumens. (This is true across all types of lights, but the wattage of standard incandescent bulbs is far higher than the wattage of an LED light. For comparison, a 40W incandescent lightbulb is equivalent to a 6W LED bulb.)
What are Recommended Lumens for Specific Lights?
Because not all of your yard is the same and serves the same purpose, different lumens are recommended for specific lights.
Here are some general guidelines:
Step lights: 12-100 lumens
Hardscape lights (on walls): 50-185 lumens
Landscape lights: 50-300 lumens
Path lights: 100-200 lumens
Landscape spotlights: 120-850 lumens
Lamp posts: 120-180 lumens
Pond/pool lights: 200-400 lumens
Motion sensor lights: 300-700 lumens
Floodlights: 700-1300 lumens
How Many Lumens Do You Need for a Patio?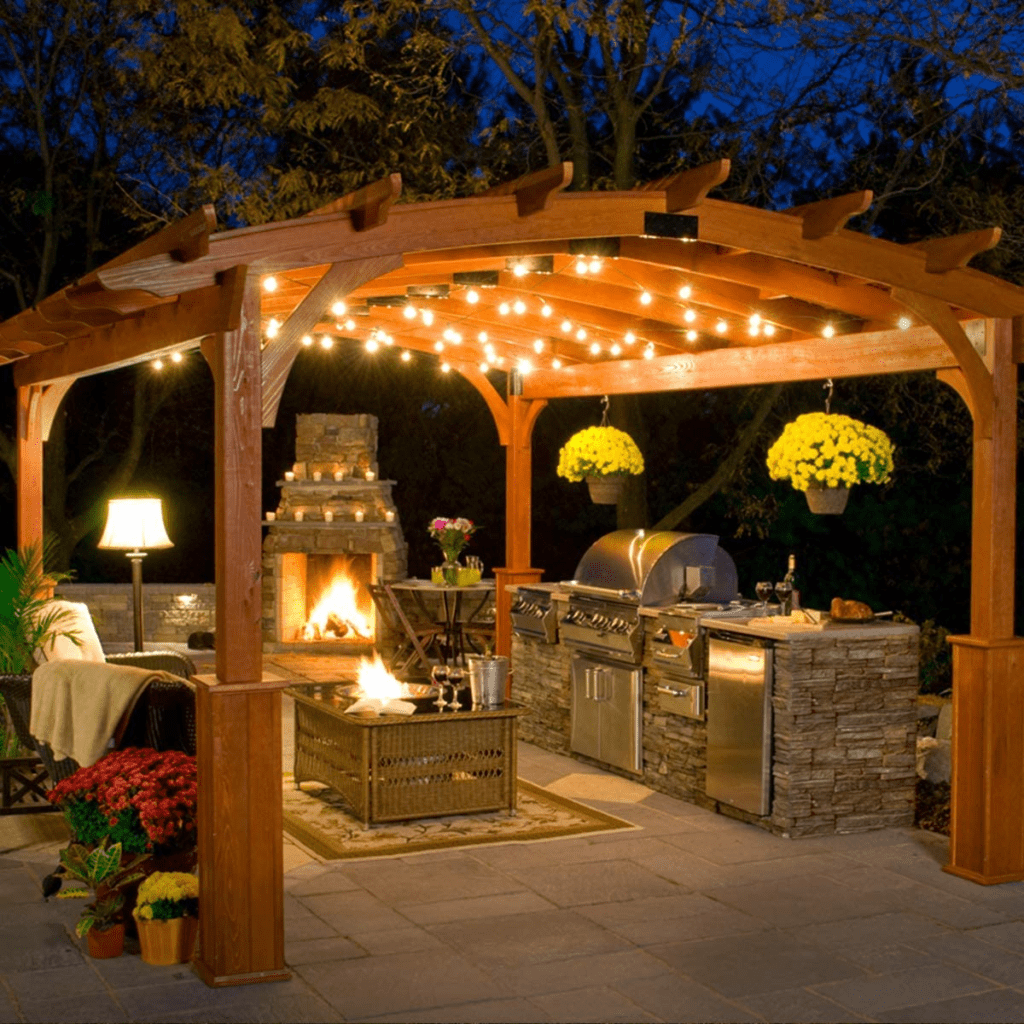 Generally, you want your patio to be more brightly illuminated than your yard, but it's still a place for evening relaxation, not necessarily a place for reading the newspaper–and it doesn't require that kind of lighting.
A patio is often lit with string lights, post lights, or hanging lights. These aren't security lights–they're there to create ambiance, to give you enough light for dinner and drinks but not enough to make you feel like you're in the house.
These lights use fewer lumens than wall lights. It's totally up to you to decide how bright you want your patio to be–our designers walk through your yard with you to get all of your thoughts and opinions before we design a lighting scheme–but generally string lights emit about 40 lumens of warm, decorative light. Hanging lights will be anywhere between 80-120 lumens.
How Many Lumens Do You Need for Landscaping?
This question is so broad that it encompasses our entire business! Our designers look at each facet of your yard to see what the best lights will be for the walkways, the edging, the trees, and the patio.
But there's more to landscape lighting than just decoration–landscape lighting can also include floodlights so you can use your yard for late-night parties, and they can include spotlights for security purposes. For decorative purposes, use fewer lumens–path lights should be 100-200 lumens–while security lights are anywhere from 300 to 700 lumens.
Get the Best Lit Yard in Houston, TX!