Outdoor lighting adds beauty and security to your home. You can use it to illuminate your pool, driveway, porch, garden, and much more. If you need help with your outdoor lighting installation, it's important to make sure that you hire a qualified and experienced installation company to make sure that the job gets done right. Here are some tips to help show you how to make sure that you hire the right outdoor lighting specialist for your unique needs:
Ask for the Contractor's Experience and Qualifications
Before you hire an outdoor lighting contractor, it's important to make sure that they have the right kind of experience and qualifications. A skilled and highly qualified design team and installation specialist should have a thorough background and plenty of experience performing this type of work. Ask the specialist these questions to make sure they have the skills and know-how required.
Have they won awards? Ask if the lighting specialist has won any design awards or other awards recognizing their achievements. Specialists with award-winning services will provide your home with the best look and functionality possible due to their vast experience and level of customer satisfaction.
Are they affiliated with nationwide organizations? Find out if the company is affiliated with any nationally recognized organizations, such as the Association of Outdoor Lighting Professionals.
Have they been identified at a nationwide level or awarded for their design abilities? Most outdoor lighting specialists that have been awarded on a national level or that have received awards based on their exceptional design abilities will provide you with an incredible outdoor lighting design at your own home.
Ask for References and Check Their Reviews
One of the best ways to find a reliable outdoor lighting specialist is to ask for customer references. This is a key part in ensuring that the company you choose can offer you the level of quality you require, and it confirms that they're able to do the type of work they claim that they can do. If a company refuses to provide references, then it's a red flag, and you should avoid hiring them. You can also ask some of your friends and family members about any outdoor lighting specialists that they have used in the past, and whether or not they recommend them.
It's also advised that you read over several online reviews. These reviews will provide an inside look at how the company treats its customers, and the quality of work that they do. Most reputable companies will have some of their online reviews posted on their website since it's a good way for them to provide honesty and transparency to potential customers. You can also Google the name of the company and look at those reviews separately.
Ask for a Portfolio of Their Work
Ask the outdoor lighting specialist if you can see a portfolio of their work. Just like an architect or interior designer should have a portfolio to show to customers, your outdoor lighting specialist should offer something similar. Check the website to see if there's a gallery of images that you can view. The portfolio will give you an idea of the work that they've done in the past, and it also shows the skills and caliber of the design team. When viewing the portfolio, ask the following questions:
Can they highlight the right parts of your home? Make sure that the outdoor lighting company is able to highlight the areas and architectural features of your home that you want. Examine the portfolio examples carefully and don't be afraid to ask questions about how the company can provide you with the same or similar design.
Does the design enhance the outdoor space, or does it wash them out? Some outdoor lighting designs highlight and enhance areas like the driveway, garden, patio, and walkway. On the other hand, some designs wash these areas out, making it too bright or too overwhelming. Look at the portfolio and confirm whether the lighting design is doing its job, or if it's too much for the property.
Do They Have a Warranty on Their Lights?
All high-quality companies and services should offer you a warranty, and outdoor lighting specialists are no exception. If the company provides a warranty, it's a good sign that they're confident in the quality of their work and the products they use. Warranties also protect your investment just in case something were to go wrong. Read the fine print of the warranty carefully and ask questions to confirm that it offers the coverage you need. Whether it's landscape lighting,pool lighting, or some other form of outdoor lighting, a thorough warranty is the best way to ensure that your new lighting design is protected.
Are They Willing to Answer Your Questions and Work with You?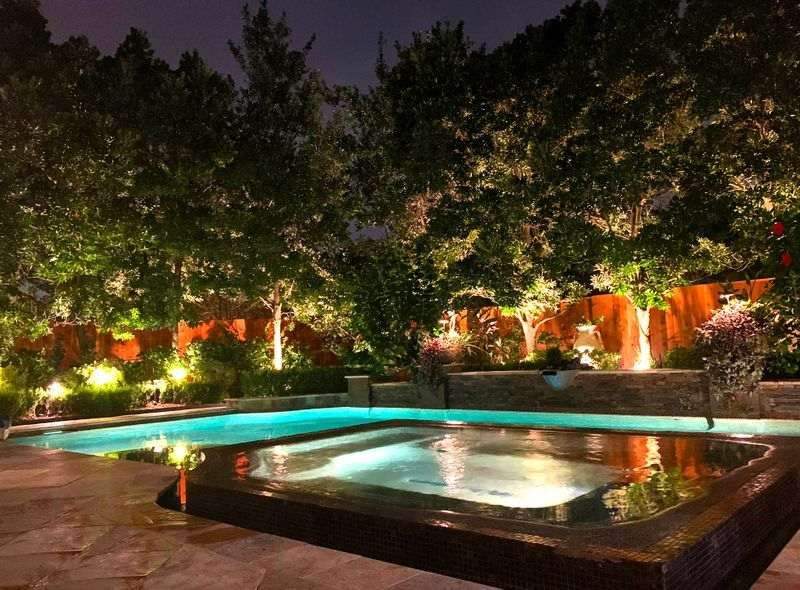 Reliable and trustworthy outdoor lighting specialists should be more than happy to answer any questions you have about the design, the installation process, warranty coverage, and more. They should be patient enough to thoroughly answer your questions and should also be easy to get in touch with whenever you have concerns. Companies that try to hide from customers or dodge questions are not trustworthy. They're likely looking out for only their own well-being, and not of their customers and clients. Make sure that you get the name and contact information of a representative so that it's easy to get in touch with someone whenever you need to.
Need a Reliable Team to Brighten Up Your Outdoor Living Space?
If you're looking for a reliable team to help brighten up your outdoor living space, contact the team of design pros at Unique Illumination & Mosquito Pros today. With over 20 years of experience, we can easily turn your dreams into a reality, and we'll help you choose the perfect lights for your entryway, landscape, and your entire outdoor space. Be sure to contact us online today or give us a call so we can schedule an appointment for your free estimate!
Additional Resources: