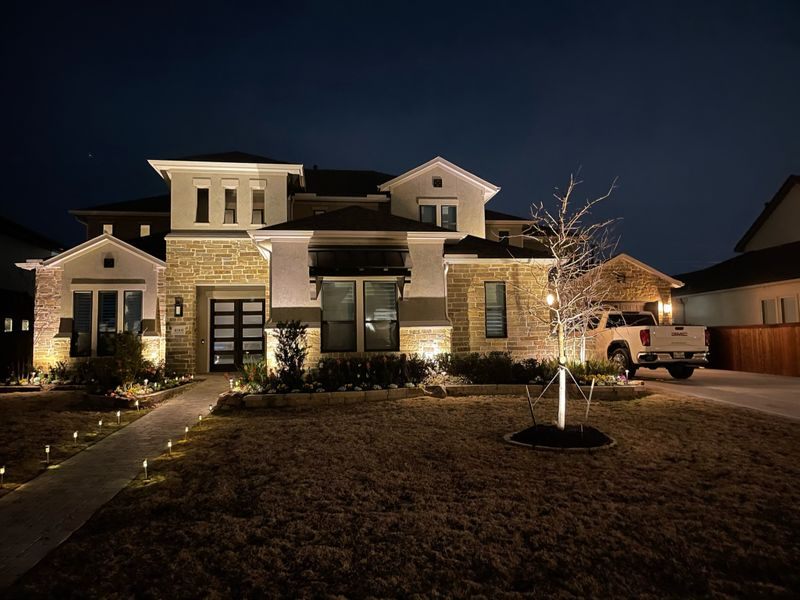 Installing lights for your driveway is a smart way to avoid accidents, guide traffic to and from your home, and make it easier for visitors to find your house as they approach. Driveway lighting also helps to highlight your home's landscaping and architectural features, boosting curb appeal and increasing property values. Read on to learn more about the importance of driveway and gate lighting, plus the different kinds of lighting you can add to your home.
Pros of Installing Driveway Lights
There are many benefits to installing driveway lights, including:
It defines your driveway's borders.
Driveway lighting will guide your guests so they can clearly see where they can park when they arrive.
These lights protect the landscaping on either side of your driveway, so people don't accidentally go off the path and cause damage.
It adds more brightness to the area, increasing the level of security for your home. Bright lighting can discourage potential intruders since they'll feel exposed.
It increases the safety of your driveway.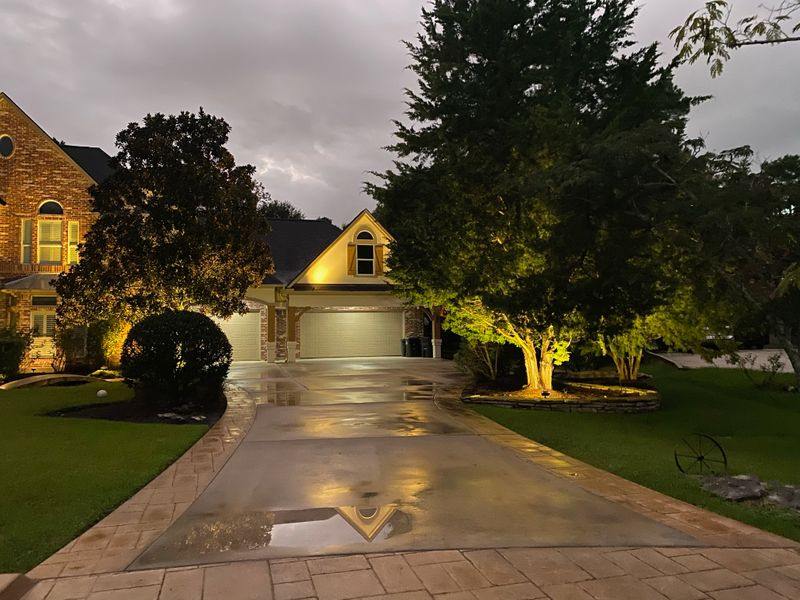 Driveway and landscape lighting illuminates your property, making it safer for your family and guests. Having more light may also reduce the odds of someone slipping and falling or tripping over obstacles they can't see. They mark areas near your home that could be a potential hazard, like drop-offs, narrow entrances, or changes in elevation.
Lighting makes your home easier for guests to find.
Installing lighting that marks the end of your driveway or gate makes it easier for people to find your home when it's dark out. This is especially important for neighborhoods that aren't well lit, and for homes located in rural areas on dark, country roads. Consider adding a light that illuminates your house number so it's easier to find when the sun goes down.
It makes a great first impression.
Adding beautiful lighting to your home's entrance or entry gate creates a lasting, positive first impression. Even homes without a gate or with a short driveway will see an improvement in curb appeal when the driveway has proper lighting installed.
If you're selling your home, installing the right driveway lighting will make your property more appealing to prospective buyers.
Driveway Lighting Tips
Keep these tips in mind to ensure that your new driveway lighting is functional, beautiful, and installed in a way that provides you with the most benefits possible.
Add post lights or pillar lights at the end of your driveway to bring a bold, dramatic entrance to your home. These lights also make your home easier to find at night.
If you're building a new home and haven't installed the driveway yet, consider adding recessed lighting which protects lights from getting bumped, driven over, or accidentally stepped on. Recessed lights are perfect for illuminating the way to your home without blinding your guests. They also won't contribute too much extra light pollution to your neighborhood.
Install LED lights for your driveway and gate. These lights last longer than other types of lightbulbs, and they're also energy-efficient, helping you save money on your monthly energy bill.
Motion sensor lights
Motion sensor lights add a helpful safety feature to walkways and areas in front of your home for parking. They also improve security around your property while ensuring the safety of your guests. Installing motion sensor lights can deter criminals by spotlighting their movements and making them think you're aware of their presence.
Motion lights are also more energy efficient since they only turn on whenever movement is detected and turn off after a preselected amount of time.
Uplights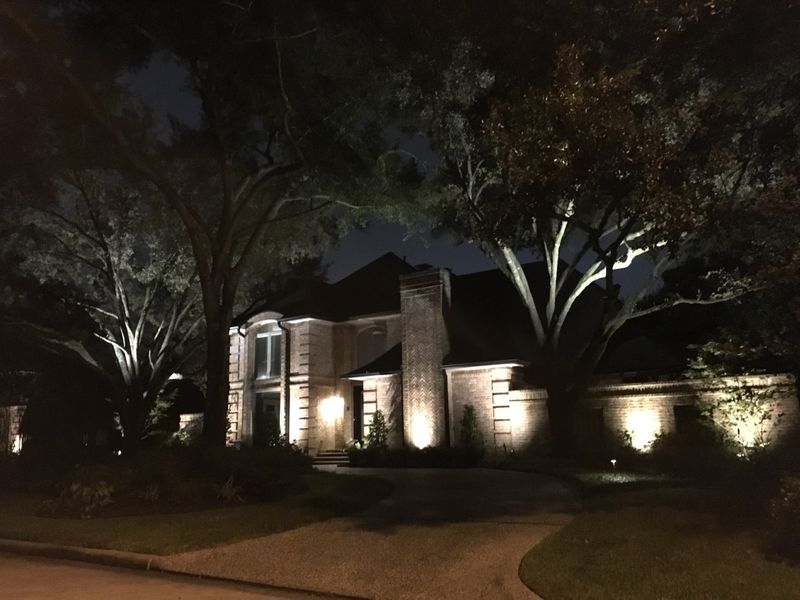 Uplighting is an easy way to illuminate your driveway, but these lights can also help highlight some of your favorite landscape and garden features. Use uplights to highlight the cool architectural features of your home, boosting your curb appeal. These lights can also highlight other features, including a privacy fence, mailbox, or garden décor.
Downlights
Downlights can be installed up high on tall trees or posts. These lights will bathe your home and landscaping in natural-looking light that improves curb appeal. This style of outdoor lighting also creates a warm, welcoming environment for your guests. Add downlights to a walkway or garden path for a calming, peaceful glow.
Your Driveway Lighting Should Be Incorporated into Your Outdoor Lighting Design
When thinking about outdoor lighting for your home, remember to incorporate driveway and entry gate lighting. This essential lighting improves safety and security, adds beauty, and helps you highlight the many special features of your home and landscaping. It will also help bring you and your family peace of mind. If you're ready to start planning your outdoor lighting design, be sure to contact the team at Unique Outdoor Illumination & Mosquito Pros to find out how we can help today.
Additional Resources: