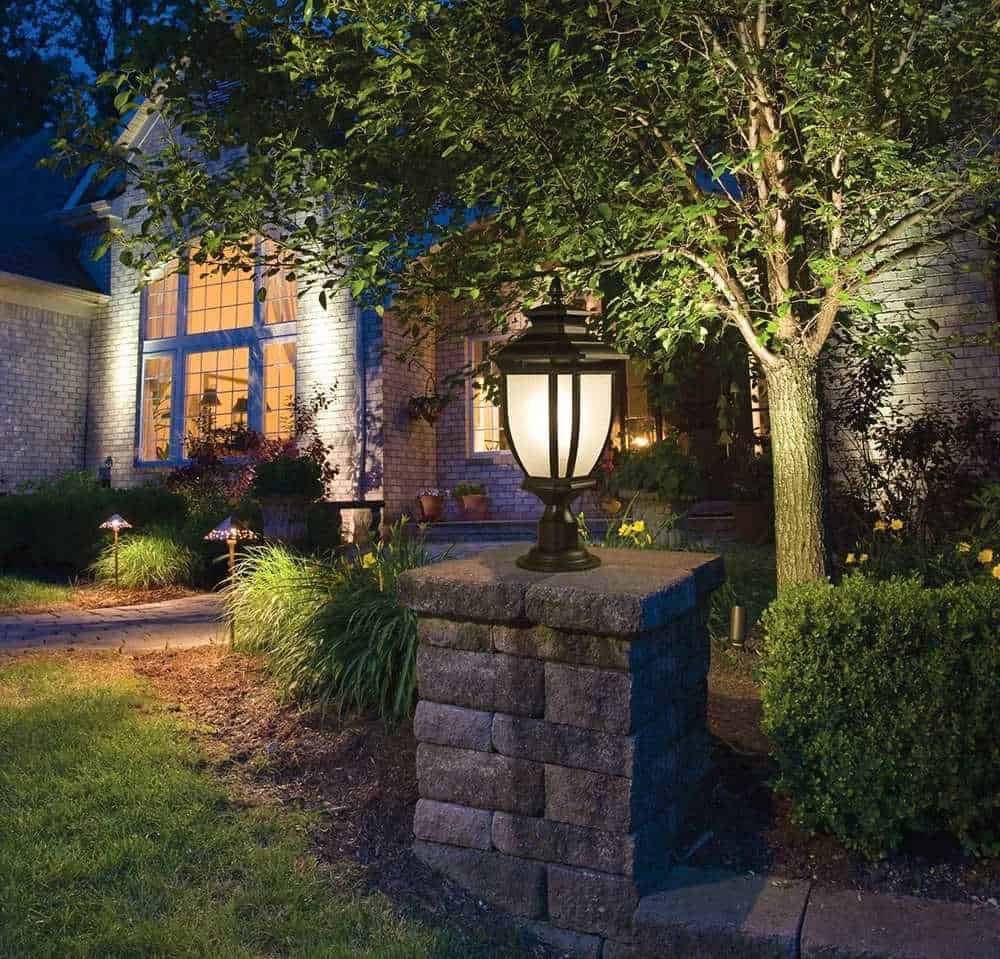 Kichler is an industry leader in interior and exterior lighting solutions. Based in Cleveland, Ohio, they specialize in landscape and decorative lighting for homes and business establishments. The company also produces a fine line of ceiling fans and cooling accessories. No matter what your vision is, Kichler can make it a reality.
As a nationally renowned brand, Kichler has helped countless clients and customers with their lighting application needs. They offer a range of lighting and illumination services for new and existing homeowners. This includes the latest in intelligent LED options, along with traditional incandescent choices. When it comes to innovative landscape lighting products, go no further than Kichler.
Design Pro LED Series
While Kichler features many reliable lighting systems, their signature Design Pro LED Series leads the way. Design Pro LED offers optimal illumination year-round. This allows you and your loved ones to enjoy the beauty and landscape of your home's exterior. The series is also designed to effectively brighten paths, spreads, and outdoor spaces. This makes them safer and more welcoming for all guests,
friends, and family. With true functionality and maximum performance, The Design Pro LED continues to soar in client and customer popularity.
With your Design Pro LED Series purchase, you are guaranteed the following:
Compatibility with a range of outdoor lighting applications
Optimal illumination of dark or dimly lit areas – paths, spreads, decks, hard-scape, water features, and even previously installed accent lighting
Affordability at its finest with true form and function – 75% energy savings
Effective and durable lighting that lasts year-round
All-weather protection, performance, and delivery
Timely installation, services, and maintenance courtesy of Unique Outdoor
The Kichler Way
Kichler is much more than a residential and commercial lighting company. They understand that home landscapes are mere reflections of their owners. As a result, Kichler goes that extra step to ensure your landscape lighting achieves desired results. There are several benefits of going the Kichler way as well.
For one, they showcase and deliver the best lighting systems in the industry today. These systems and products are designed to enhance your exterior surroundings. They also capture the essence and allure of your home design and décor. Kichler lighting systems also save you money and time. The need for bulb replacements every month is eliminated.
Unique Outdoor is proud to employ Kichler lighting systems for many of our clients and customers. If you need professional landscape lighting that enhances your environment, Kichler products deliver like no other. For more information on Unique Outdoor Lighting services, please get in touch with us today.