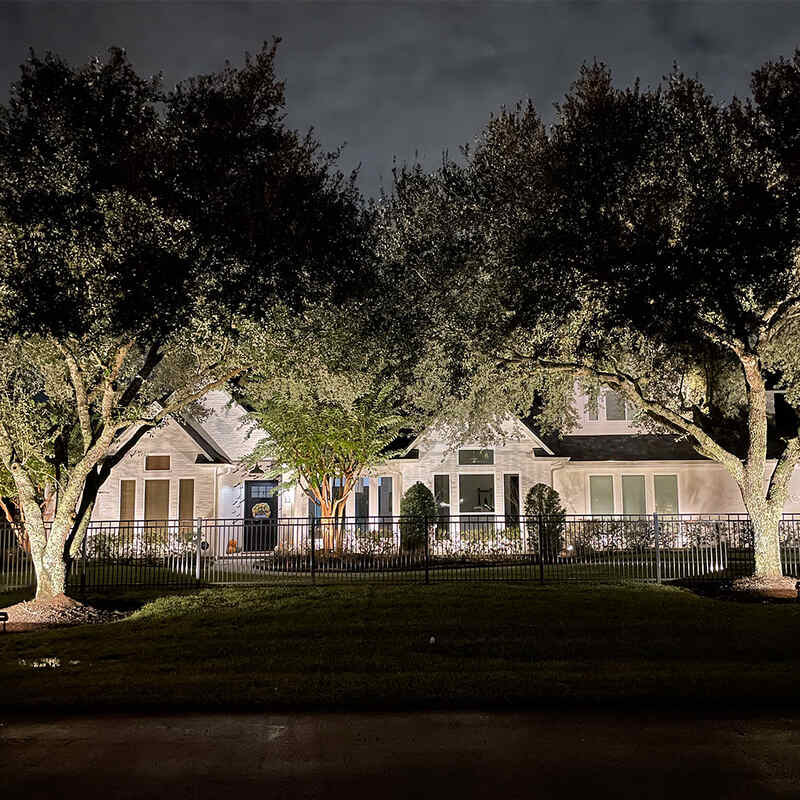 In recent years, the farmhouse-style home has become wildly popular across the city of Houston, Texas. These homes are known for their wrap-around front porches, board and batten exteriors, rustic design through the use of wood and cathedral ceilings, and the use of metal to nail home that barn feel.
With their large windows and natural sunlight and the variety of different style options to choose from, such as classic farmhouse and modern farmhouse, it is no wonder individuals are seeking out this style of home. If you have snagged one of these incredible homes, you will want to ensure your home's outdoor lighting not only matches your chosen aesthetic but also paints your farmhouse in the best light.
Unique Outdoor is Houston, Texas's go-to resource for all of its outdoor lighting needs. We have been proudly serving our community since our founding in 1996. We know the different ins and outs of creating the perfect outdoor lighting design that blends beauty with functionality. Here are some exterior farmhouse and barn lighting ideas to enhance the look of your Houston home.
What Is Exterior Farmhouse Lighting?
Exterior farmhouse lighting is characterized by exposed light bulbs and a rustic aesthetic, which often means creating a worn or industrial look. As with the style of the home itself, farmhouse lighting is known for versatility. Some owners may want that rustic style. Some may want a classy feel. And some may want a combination of both with an industrial edge. With many types of farmhouse lighting to choose from, you can achieve any of these stylistic desires.
The Types of Farmhouse Outdoor Lighting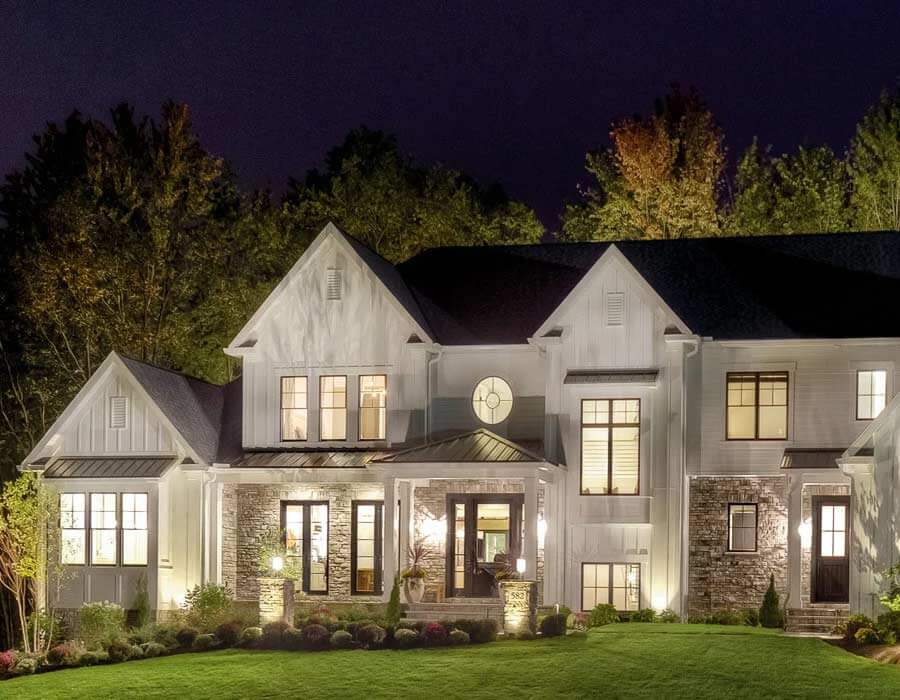 Homeowners can choose from a wide range of farmhouse lighting fixtures. Here are a few of our lighting experts' favorites:
Metal Caged String Lights feature a utilitarian aesthetic while providing the perfect ambient lighting. It drives home that homey, country feel while creating the perfect environment for an outdoor sitting area. It can be a conversation piece or simply set the mood for a nice evening outdoors, especially if that involves enjoying the view of your property, with or without a glass of wine in hand.
Farmhouse Lantern Lights work best on patios and porches, creating a nice wash of light over your home's walls and outdoor areas. They combine the timeless look of a lantern with more modern elements, tying together the homey feel that farms are known for. They come in a variety of sizes and shapes, allowing homeowners to pick the style that works best for them and their space.
Outdoor Farmhouse Pendant Lights are ideal for covered patios, outdoor dining areas, or outdoor living rooms. They create an ample amount of light without being overbearing and boost the visual appeal of your space. They come in a wide range of shapes, sizes, and styles, going from classic to modern with unique fixture shapes, such as a pyramid or cylinder.
What Are Exterior Barn Lights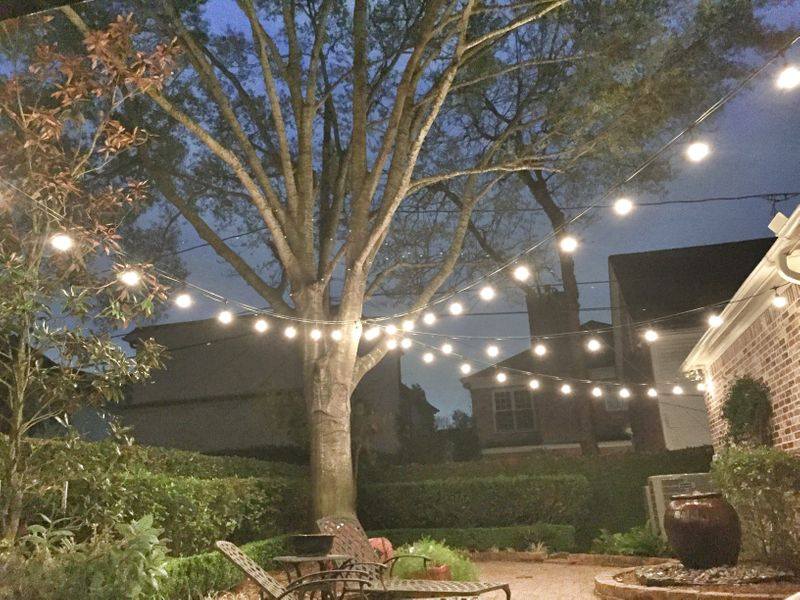 Outdoor barn lighting is a type of fixture that projects light downwards. This typically includes pendant lights or those that are held by an arm. Barn lighting, despite the name, does not signify a light used only for a barn and instead, describes the look of the light. These lights can be used on either residential or commercial buildings.
What Are the Different Types of Barn Lighting?
As with exterior farmhouse lighting, homeowners can choose from a wide variety of barn lights on the market. Here are some of the most popular types.
Classic Outdoor Lights are characterized by a round head that is connected to the wall by an S-shaped arm. The light is aimed downwards to provide lighting that lets you see into the surrounding landscape. They are often used on garages and sheds to illuminate the space around them, giving homeowners plenty of light to find their way to and from these areas.
Gooseneck Lights are popular for a curved arm that gives visibility to larger areas such as warehouses, entryways into the property, and residential and commercial building exteriors. The curved arm, which keeps the fixture further from the wall, ensures that the light extends past the building's structure.
Light Sconces are similar to gooseneck barn lights but have shorter arms and smaller sconce shades. This allows them to focus the light on important areas such as doorways, highlighting columns, and posts. They also make an effective type of lighting for task-oriented areas, such as outdoor workstations or outdoor kitchens.
Light Post Lamps are traditionally used on decks for sitting areas but they can also provide pathway and landscape lighting. Fixtures come in a wide range of shades and colors and provide ample light for individuals to see clearly without overpowering the area.
Straight Arm Lights are named for their straight arm mount. They add a nice touch to porches, providing nice, even lighting that provides a warm welcome for family and guests.
What Are the Benefits of Outdoor Farmhouse and Barn Lighting?
Outdoor farmhouse and barn lighting offer homeowners several benefits. Here are some of the ones you can expect to take advantage of:
Variety of Style: Just as with the architecture of farmhouse homes themselves, farmhouse and barn lighting come in a wide variety of styles that can fit any aesthetic a homeowner is looking for, whether a modern, rustic, or classic farm look. There are options to fit all these needs.
Available in LEDs: Farmhouse and Barn lighting is about simplicity, utility, and beauty. Part of this involves maximizing energy efficiency, which is becoming more and more crucial in this modern age. LED lights have a longer lifespan than traditional incandescent and fluorescent lighting and don't create heat. This lowers the amount of money spent on bulb replacement, lowers the risk of fire, and on top of it all, also cuts down on energy usage.
Keeps It Natural: When it comes to farmhouse and barn lighting, keeping the natural look makes all the difference. While modern-style homes may benefit from brighter lights, the nature of a barn or farmhouse makes natural lighting a must. Too much light overpowers the natural colors and can make them appear bleached or dull, and too little lighting makes the home appear dark. Farmhouse and barn lighting is designed to create as much light as possible with the least amount of fixtures, ensuring an even spread of light.
Houston Farmhouse and Barn Outdoor Lighting Services
Unique Outdoor Illumination & Mosquito Pros have been working closely with the residents of Houston, Texas, and the surrounding areas since our founding. We have made a strong relationship with each client, who has trusted us to highlight the beauty of their property while providing essential lighting designed to keep their family safe. If you are ready to show off the majesty of your farmhouse and property, our team is ready to help! Contact us today for more information on our services or to schedule a consultation with our design team.
Additional Resources