Winter in Texas usually means that those late conversations and get-togethers with friends and family are moved indoors. Even as you spend more time indoors and the temperature drops, outdoor lighting remains an important part of your home. This is because, even though Texas winters tend to be on the milder side, freezing temperatures are known to occur and can lead to treacherous ice and snow that need to be seen.
In this blog post, Unique Outdoor Illumination & Mosquito Pros will break down how to get your home ready for winter with outdoor lighting.
Why Does Winter Landscaping Matter?
When you spend less time outside in the bitter cold, it can be easy to overlook your outdoor lighting. It may be tempting to write it off as only a warm-weather necessity, but that couldn't be farther from the truth. Here are several reasons why it pays to utilize outdoor lights during the Texas winter.
See Black Ice Better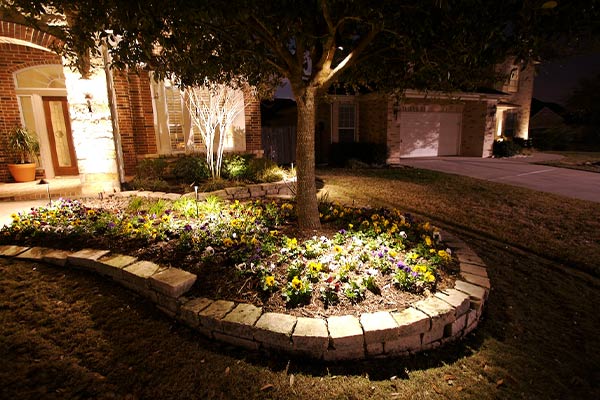 While snow isn't incredibly common in Texas, black ice certainly can be. While it will still be hard to see, lighting up your driveway, steps, pathways, and other surfaces that can ice over can help you spot this hidden danger better.
Driveways, paths to a front door, patios, and porches are just some places where black ice can form around your home or business. By its very nature, black ice is difficult to spot, making it all that much more dangerous. However, by utilizing lighting, you can make it easier to see.
When setting up lights, it is good to think ahead. Depending on placement and how strong they are, your entire walking surface may not be lit up. The more of your path you can illuminate, the more likely you'll be able to spot black ice. Bollard lights work well in this regard, as they tend to be very bright and provide 360 degrees of light. Using outdoor garage lighting can also help make late-night trips to the garage safer.
Regardless of how many lights you utilize, there is no guarantee that you can see black ice. Since the prolonged periods of winter darkness can present many trip and fall hazards though, it pays to be cautious.
Increase Home Security
In winter, the changing season means a shorter period of daylight. By using items such as security lights and motion and timed lights, you can help to guard your home against criminals. Light alone might not be enough to convince potential burglars that someone is home, but timed lights done correctly can help provide the illusion of an occupied home.
When it comes to security, a garage is another place you might want to protect. Like your home, garages can be targets for theft. It is important to keep them in mind when coming up with your security plan.
There are several ways to go about security. Security lighting can potentially help prevent crime, but it works best when used in conjunction with tools such as security systems and planning. In addition, motion-activated lights can catch crooks off guard.
With home security, every situation is different. What works for one home may not work for another. Our security lighting expertise can offer a unique-to-you solution that blends the lines between security and beauty.
Complement Your Home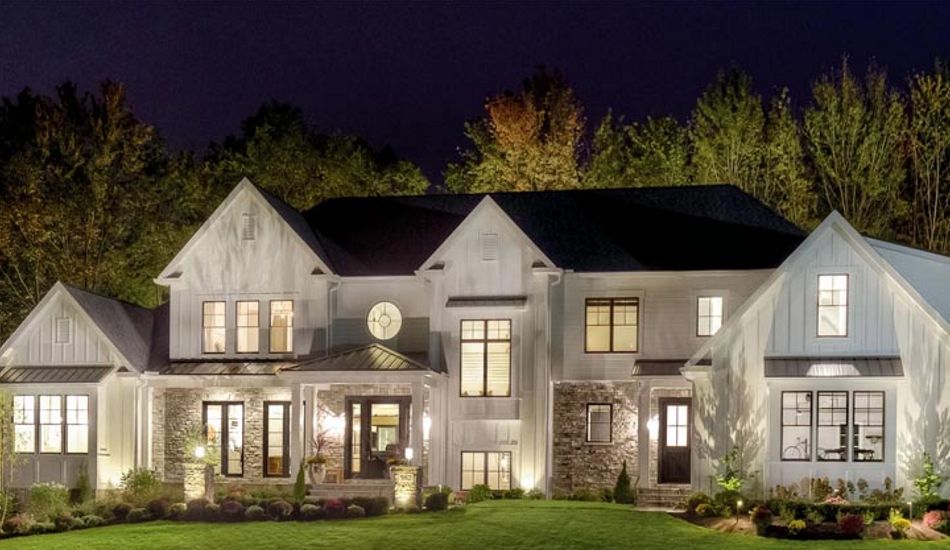 While snowfall is not common in Texas, the chance to see your home and landscape draped in it can be an unforgettable experience. By illuminating your home and yard in the winter, you may just be able to witness it in all its snowbound glory.
When it comes to light, there are many ways you can use it to get different effects:
Landscape lighting can highlight a snow-covered yard and trees on a still winter's night.
Patio and pergola lighting can show off beautiful holiday decorations.
Patio lighting can also be used to create a warm welcome at your front door to welcome family and guests.
There is no reason you can't show your home and all its winter beauty.
Help Find Your Way
Unshoveled snow can mean hard-to-find paths and driveways. By placing lights near them, you may be able to get a better semblance of where concrete ends and grass begins. In addition, this can help you from damaging your grass.
Pathway lighting is perfect for helping you navigate your yard. With pathway lighting, you have several options on how to approach it. These methods used include:
Garden lights – Standing around 18-24 inches tall, garden lights can be used to shine a spotlight on your beautiful plants while also setting a boundary to keep your guests on set paths and not walking all over your plants.
Bollard lights – Known for being bright, these lights give off 360 degrees of light which is perfect to mark the beginning and end of your pathways.
Downlights – Positioned higher up to create a blanket of light down below, downlights offer little to no glare while painting your pathway and the surrounding area in gorgeous light.
As mentioned previously, the most important thing is to have a setup that allows you to walk safely by highlighting the entirety of your walking path,making it easier to spot potential hazards.
Outdoor garage lighting can also be helpful. At night (and during the day), trips to the garage can present tripping hazards as well as the risk of black ice when temperatures drastically drop. Properly placed outdoor garage lights can help make your trips to the garage safer by shining a light on these potential dangers.
We can help you light up your pathway in a safe and attractive manner.
Winter Landscape Lighting Tips
With freezing temperatures and the potential for deep snow, your lights will need to be able to handle the winter elements. Here are several things to keep in mind when setting up lighting for winter:
LED light bulbs – LED light bulbs are energy efficient and long-lasting, and are able to withstand colder temperatures.
Waterproof fixtures and lights – It doesn't take long for snow to turn to water, which can pose a problem to fixtures and lights that are not rated for outdoor use. Make sure that your fixtures have the proper water-tight seal and proofing.
Deep snow and snow drifts – Your lights won't be able to do their job when they are covered up with snow. Some areas are prone to snow drifts. Path lights that are flush with the ground might not even be visible with deep enough snow. Make sure you use a combination of different lighting techniques to ensure that your pathways are properly lit.
Get Ready for Winter with Unique Outdoor Illumination & Mosquito Pros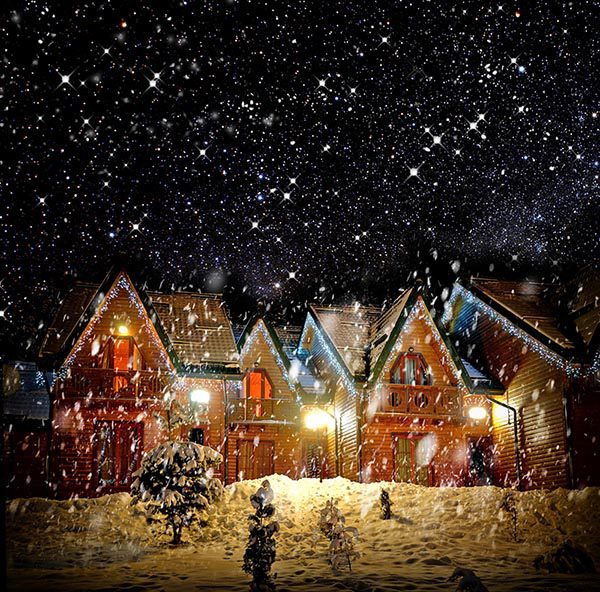 With outdoor light, you are presented with a lot of options. From the type of light to light positioning and aiming, it can all seem daunting. This is where we come in.
When it comes to getting your lights ready for winter, or any season, trust the experts at Unique Outdoor Illumination & Mosquito Pros. Our team can work with you to achieve your lighting goals for a safer and more enjoyable winter season. We understand what it takes to get the most out of your outdoor lighting. We can help you every step of the way, from initial design and planning to installation and maintenance.
When you want to get your home's outdoor lighting ready for winter, reach out to us and experience winter like never before.
Additional Resources: