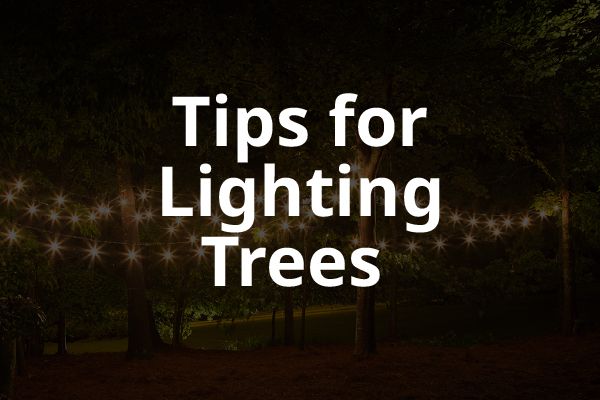 Adding exterior light increases security, but illuminating the landscaping can also add beauty and boost curb appeal after dark. Lighting up your trees with a solid design plan can create a dramatic atmosphere and showcase the best features of a home's gardens and exteriors. Here are a few approaches to lighting trees from the outdoor lighting experts at Unique Illumination & Mosquito Pros in Houston, TX.
Create Shadowing Effects With Tree Up Lighting
Due to their varied heights and unique branches and leaf shapes, trees can emit remarkable shadows across the grass, the home's facade, fencing, or stone retaining walls. This residential outdoor lighting technique is most effective when employed near flat surfaces.
To maximize these effects, lighting should be placed a few feet from the tree and aimed at the flat surface to cast a shadow upon it. For larger-than-life shadowing, it is best to install uplights on the ground. However, for more subtle shadows, lights can be installed on another tree or situated atop a pole.
Uplighting Enhances Trees' Features
You can use uplighting to make trees a focal point of your landscape. When properly placed, uplights can create dramatic effects and bring out the striking beauty of a tree's foliage or bark. Uplighting is an excellent way to bring attention to smaller or newly planted trees to give them a greater presence amid the landscaping.
For this technique, in-ground lights should be situated directly underneath a narrow or smaller tree. Should the tree have a trunk with curves that attract the eye, positioning uplighting in an area on the ground that will showcase such features.
Tips for Uplighting for Larger Trees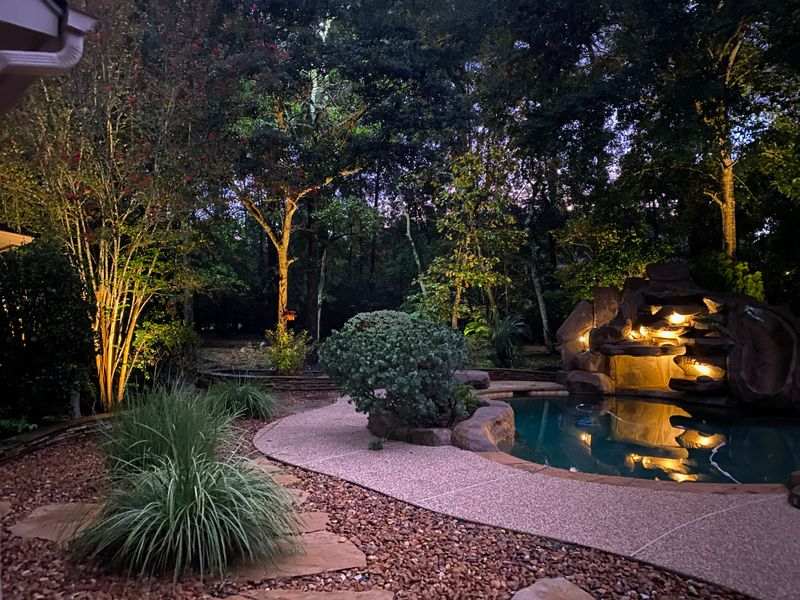 An uplighting effect is also a great option for larger trees or those with heavily leafed branches. Capture their beauty using spotlights placed close to the trunk and directed upwards. This creates a mysterious shadow effect that adds ambiance to outdoor landscapes after sundown. You may also consider uplighting trees with fascinating trunk features or colored foliage for a show-stopping effect right in your yard!
Spotlighting a Special Tree
While all trees are special gifts from nature in their own way, some landscape trees are truly sensational and visually captivating. These trees are worth spotlighting, so consider using two or more spotlights to form a cross-beam to light them up at night.
This approach will reduce the presence of shadows to a good extent while casting an enchanting illumination directly on the tree itself. Consider spotlights on trees that boast incredible heights or a massive girth, taking care to place them further away from the tree for maximum effects.
Downlighting or Moonlighting Adds Ambiance
A form of downlighting, moonlighting involves the use of soft lighting placed strategically in trees or on structures. The results mimic the silvery glow of moonlight, a perfect option for taller trees.
To highlight the trunk of a tree, place a light just above the trunk and point it straight at the ground. This technique is employed less frequently than other outdoor lighting because installing moonlights calls for a bit more skill, money and effort to successfully complete.
Moonlighting is commonly done by adding small accent lights near the top of the tree and aiming them down toward the ground. This allows the light to capture the shape of leaves, creating a lovely shadow effect on the ground.
For softer light and less shadowing, mount the lights near the edge of a tree's canopy and a bit closer to the ground. This technique is a great way to increase safety on the property, as lighting prevents tripping and falling and can ward off potential intruders. Lower-placed moonlighting can also be used to cast a bit of light on flower beds to bring out the hues of any colorful plants.
Cast Your Trees in the Perfect Light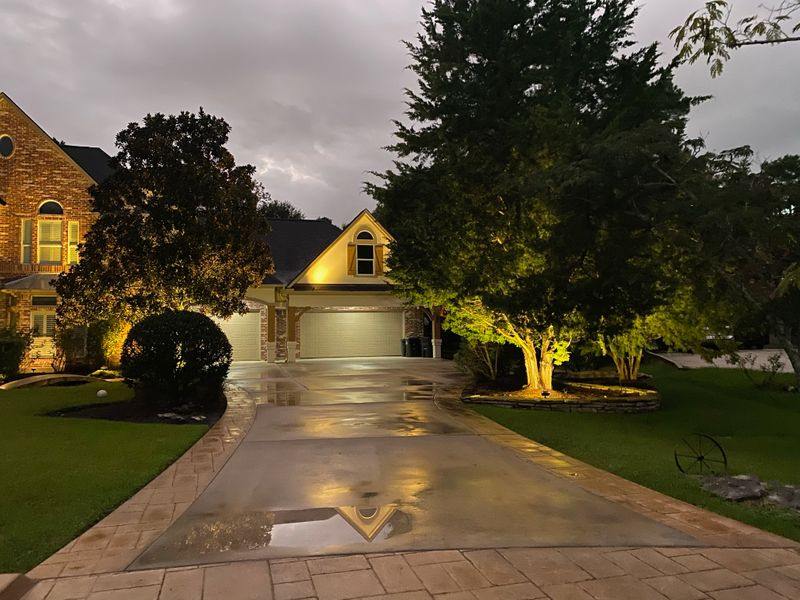 Lighting your trees is an easy way to make your home the envy of the neighborhood. Take advantage of the natural beauty of your landscape with strategically placed outdoor lighting installations.
There are many outdoor lighting choices, so let our landscape illumination professionals recommend the best one for your space. Installing lighting in trees and high on home siding can be a time-consuming and risky job that's best left to experienced technicians.
Choose Unique Illumination & Mosquito Pros in Houston, Texas as your outdoor landscape lighting professionals. Contact us to tell us more about your situation and to schedule a free outdoor lighting consultation and estimate. Reach out today, and we'll illuminate your trees and light up your world!
Additional Resources: