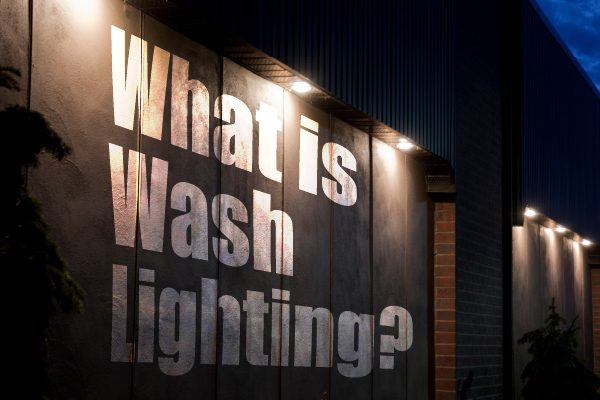 When it comes to outdoor lighting for your home or business, you have many options. In this blog post, Unique Outdoor Illumination & Mosquito Pros will take a look at wash lighting and how you can use it to enhance your home's beauty.
So, what exactly is wash light, and what can it do for your landscape?
What is Wash Lighting?
In landscaping terms, wash lighting is lighting that is projected onto a surface. It often draws attention to certain things, like pillars or a decoration. This is often used to illuminate the outside walls and architecture of houses at night.
Wash Lights in Garden Lighting
When you put a lot of time and effort into your garden, it only makes sense that you'd want to show it off day and night. If your garden is located near your home or fence, you can use wash lighting to transform them into the most gorgeous backdrops for your plants. Wash lights will highlight the beauty of your home or fence's material, whether it be its intricate wood panels or the eye-catching earth tones of the brick. These colors and designs against the brighter colors of your plants are sure to draw in the eye and leave your guests speechless.
Large boulders can be also highlighted by placing a wash light that shows off the boulder's textured surface.
With outdoor lighting, it is important to use LED lighting. LED lighting generates less heat and is safer to have in a garden than conventional lighting.
When you want your garden to look its best at night, it helps to work with the experts. Our team at Unique Outdoor Illumination & Mosquito Pros can help you light up your garden the right way and do it justice.
Wash Lights in Fence Lighting
The flat surfaces of fences generally work great with wash lighting. Wash lights placed along fences can not only highlight the fence but also make a beautiful wall of light for the fenceline of your yard. Depending on the type of fence you have, wash lighting can also highlight certain features of it. For example, wash lighting can draw attention to the beautiful colors of a wood fence, or the striking textures of a masonry fence. In addition, it can give pillars on fencing a stately look.
Wash Lights in Patio Lighting
Patio lighting is another place where wash lighting can be used. Imagine looking out your back window and seeing your beautiful patio illuminated at night. Or better yet, when enjoying your patio at night, you can marvel at how wash lighting draws attention to its attractive design. If a small stone wall surrounds your patio, wash lighting can also bring attention to its unique textures. For example, a brick wall's details and rich color can be highlighted, and the contrast between light and dark can provide a stunning look.
Wash Lighting to Highlight Special Features
Wash lighting is excellent at bringing out features of your home and property. For example, you can draw attention to a patio or a pillar on your home's porch.
For inspiration, try thinking of things or areas around your property that you would like to highlight.
Take your Property's Outdoor Lighting to the Next Level
A lot goes into outdoor lighting, from choosing the right lights to placement, installation, and maintenance. Our team can help in all of those areas.
Located in Houston, Texas, Unique Outdoor Illumination & Mosquito Pros can present your home in its best light. When you're ready to enhance your home or business with wash lighting, get in touch with us to schedule a consultation with our design team.
Additional Resources: