Contact Unique Outdoor in Cypress
Phone:

+1-713-849-3903
| | |
| --- | --- |
| Monday | 7:00 AM - 4:00 PM |
| Tuesday | 7:00 AM - 4:00 PM |
| Wednesday | 7:00 AM - 4:00 PM |
| Thursday | 7:00 AM - 4:00 PM |
| Friday | 6:30 AM - 2:00 PM |
Outdoor Lighting and Mosquito Spraying in Cypress, Texas
Get a FREE QUOTE
Professional Outdoor Lighting & Mosquito Control Services in Cypress, TX
Since 1996, Unique Outdoor has been offering exceptional outdoor lighting to the residents of Cypress, Texas, and the surrounding communities. In 2008, Unique Outdoor expanded its services to include mosquito control to ensure that both residential and commercial properties could enjoy their outdoor space day or night.
Our team prides itself on providing unparalleled services to our clients, promoting continuous communication between our team and our clients, committing to ongoing education and certification to ensure that we are providing our clients with the highest quality of services, and pushing the boundaries of innovation in landscape lighting design. When you are looking for a team that not only cares about the beauty of your outdoor space but also the health and safety of your family, there is no other team like the one at Unique Outdoor.
Houston Outdoor Lighting Services:
Houston Mosquito Control Services:
Houston Synthetic Turf Services:
Mosquito Control in Cypress, Texas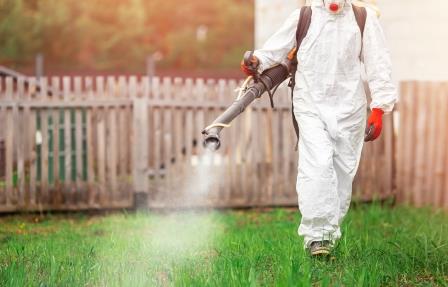 Nothing is as refreshing as stepping outside into a pleasant breeze under the stars after being stuck inside all day. Unfortunately, that relief can be short-lived if you immediately find yourself swatting mosquitoes that buzz in and around your ears and bite your skin.
Unique Outdoor has been helping people with outdoor mosquito control in Cypress, TX, for years. We are certified applicators by the Texas Department of Agriculture We can help you free your property of pests, making you and your guest more comfortable as you won't be constantly swatting at mosquitoes or having to rely on smelly repellant. 
Mosquito Misting and Spraying
We offer tankless and drum mosquito misting systems to keep the mosquitoes at bay without you having to worry about much maintenance or scheduling appointments. We also offer monthly fogging services for individuals who would prefer those services over an automated mosquito system. Contact our team today for more information on both of these mosquito control services.
Call Now to Get a FREE Mosquito Misting System Estimate
LED Landscape Lighting in Cypress, TX
The Lone Star State is known for its wide-open skies, which are absolutely beautiful at night time. Having a beautifully lit yard can help you enjoy the calming and gorgeous ambiance of the night while also enjoying the outdoor beauty of your Cypress property. From pathway lighting to garden lighting, we can help transform your outdoor landscape into your own paradise that you will be able to enjoy long after dark.
Here are some of the specialty outdoor lighting options we offer:
Outdoor Accent Lights and Fixtures
Accent Lighting is the best way to highlight the most interesting parts of your property. It is available in a wide range of light spreads, including uplights, floodlights, wall lights, and mini and micro fixtures.
Path Lighting
Path Lighting ensures that your guests and family can navigate your property's walkways without the fear of tripping over some unseen obstacle.
Outdoor LED Lighting Fixtures and Speciality Lighting
Specialty Lighting is a collection of decorative outdoor lighting fixtures that complement the different areas of your property, such as a statue or a water feature. Specialty lighting can also be used to improve the ambiance of different outdoor living spaces, such as an outdoor dining area.
LED Garden Lighting
Garden Lighting is used to enhance the natural beauty of the plants that you have put so much time and attention into. You want to show off the hard work and pride that you have given to your outdoor garden, and outdoor garden lighting is the perfect way to do that.
Moonlighting
Moonlighting mimics the light of a bright moon by mounting lights at higher points in trees and casting light down from above, causing your trees and property to glow.
Get A FREE Outdoor Lighting Design Consultation
Unique Outdoor is proud to support both residential and commercial property owners with all of their outdoor lighting needs. Contact our team today for more information about our services or to schedule an appointment.
Resources for the City of Cypress, Texas
Nearby Areas We Serve