Contact Unique Outdoor in Missouri City
Missouri City
,
Texas
77459
Phone:

+1-713-849-3903
| | |
| --- | --- |
| Monday | 7:00 AM - 4:00 PM |
| Tuesday | 7:00 AM - 4:00 PM |
| Wednesday | 7:00 AM - 4:00 PM |
| Thursday | 7:00 AM - 4:00 PM |
| Friday | 6:30 AM - 2:00 PM |
Outdoor Lighting and Mosquito Control in Missouri City
LED Outdoor Lighting and Mosquito Control in Missouri City, Texas
In 1996 Mark Fontenot founded a company called Unique Outdoor to give people in the Houston area the ability to enjoy their outdoor space at nighttime. Now known as Unique Outdoor, we've grown and expanded our Houston area outdoor services but have never lost sight of our original vision. We still offer our customers exceptional outdoor lighting. We also offer synthetic turf installation and repair, mosquito control services, and mosquito misting equipment sales, installation, refilling, maintenance, and repairs. Our professional outdoor services include:
Houston Outdoor Lighting Services:
Houston Mosquito Control Services:
Houston Synthetic Turf Services:
LED Outdoor Lighting in Missouri City
An outdoor lighting design is only as good as its equipment. At Unique Outdoor, our team utilizes high-quality LED outdoor lights to help you get the most out of your outdoor spaces.
LED outside lights offer many benefits over traditional lighting, including but not limited to the following:
Energy efficiency
Better performance in harsh temperatures
Longer lasting
Environmentally-friendly
Do not attract insects
Do not get very hot
Along with designing and installing LED outdoor lighting layouts, we also maintain and repair them.
Get A FREE Outdoor Lighting Design Consultation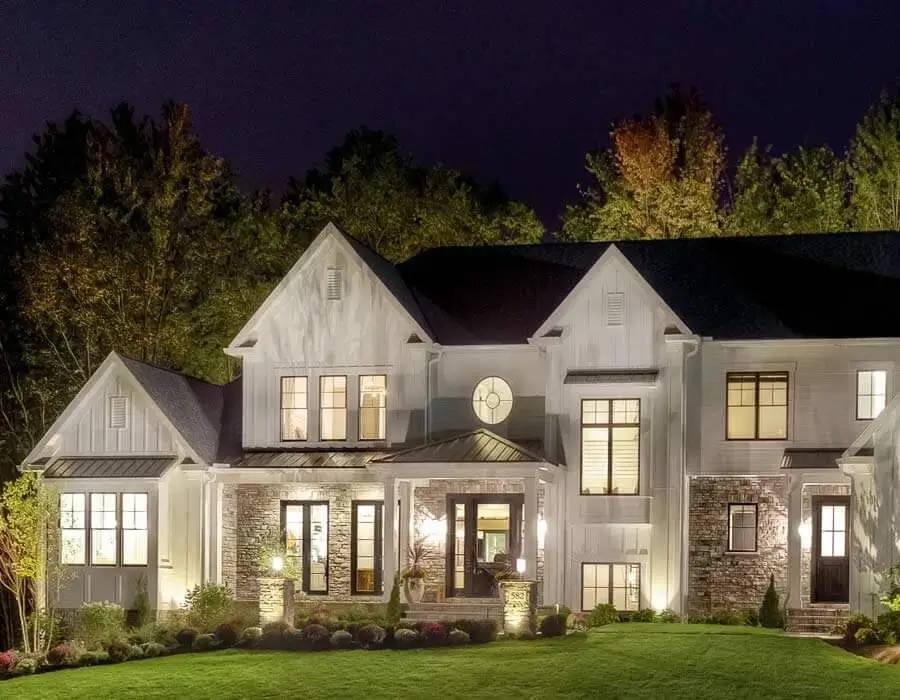 Security Lighting in Missouri City
When done correctly and used in conjunction with other security systems, security lighting can help protect your home. At Unique Outdoor, we design various types of security lighting layouts using high-quality LED outdoor lights. When we design security lighting, we combine form and function to add beauty to your landscape. Security lighting can also illuminate tripping hazards, helping to protect residents and guests from falls.
In addition to designing security lighting, we also install, service, and repair it.
Get A FREE Outdoor Lighting Design Consultation
Elevate Your Home's Curb Appeal with Driveway Lighting
Driveway lighting isn't just about practicality; it's a powerful tool to enhance the overall curb appeal of your Missouri City home. At Unique Outdoor, we understand that your driveway is often the first impression visitors have of your property. That's why we specialize in creating driveway lighting solutions that not only guide you safely but also showcase the elegance of your home.
Our team of experts is dedicated to crafting custom lighting designs tailored to your preferences, whether you desire a subtle, understated look or a bold, eye-catching statement. With our commitment to high-quality LED fixtures, you can enjoy both beauty and efficiency, making your driveway a welcoming and safe entryway to your home. Illuminate the way with Unique Outdoor and experience the difference it makes in transforming your Houston area property's curb appeal. Contact us today to learn more and schedule a consultation.
Mosquito Control in Missouri City
We also offer mosquito control services. All of our operations are performed under the supervision of a Certified Applicator licensed by the state of Texas.
Mistaway Mosquito Misting Systems
We proudly install, refill, maintain, and repair Mistaway Mosquito Misting Systems. Our Lifetime Parts and Labor Warranty backs up every mosquito system we install—so you know your investment is protected. The Mistaway Mosquito Misting System can also help with other insects such as flies, gnats, spiders, and no-see-ums.
Mosquito Fogging
While our misting systems are more economical over the long term, we also offer mosquito fogging services. This service works great if you require short-term mosquito control, such as getting your property ready for an event.
Call Now to Get a FREE Mosquito Misting System Estimate
We look forward to enhancing your enjoyment of your yard at night through lighting, turf, or mosquito control. Contact us for a free quote.
Resources and Events
Nearby Cities We Serve