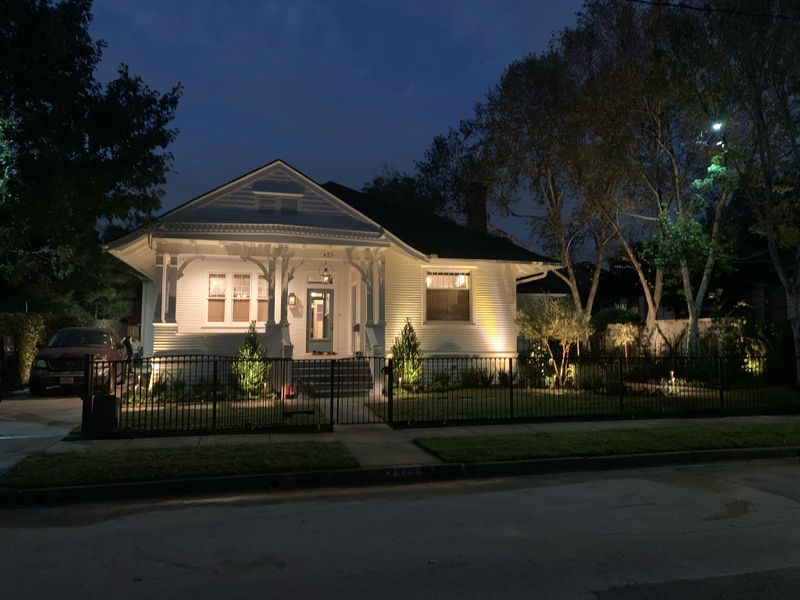 There are many aspects of outdoor lighting to think about. The Unique Outdoor & Mosquito Pros team has compiled a list of frequently asked questions to help you better understand outdoor lighting.
Please remember that working with electricity is dangerous and is best left to the professionals. If you have questions about outdoor lighting, it is important to consult with a reputable professional.
Does Outdoor Lighting Increase the Value of My Property?
Outdoor lighting can increase the value of your property. How much it increases the value of your property can vary, and you most likely will not see a complete return on your investment.
What Are LED Lights and What are Their Benefits?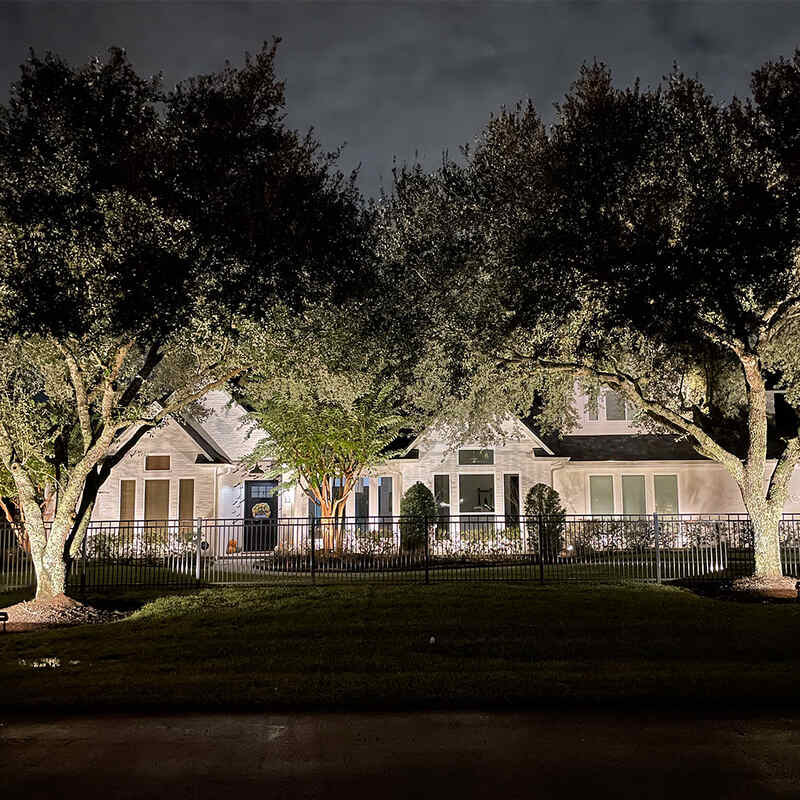 LED (light emitting diode) lights work by moving an electric current through a microchip that proceeds to light up the LEDs.
LED lights offer numerous benefits over traditional lights. Some of these benefits include the following:
Provide energy savings
Longer lasting
Better for the environment
Generate a small amount of heat, reducing the risk of burns (not counting IR LED lights)
Does well in hot and cold climates
Most LED lights attract fewer insects than other types of lights
How Long Does LED Lighting Last?
Generally, LED bulbs last around 50,000 hours or 100,000 hours for high-end LED lights before going through a process known as "lumen depreciation." Lumen depreciation is when an LED loses brightness as it ages.
Do LED Lights Give Off Any Heat?
While an LED light does produce heat internally, a normal LED in working order will be cool on the outside. (Please note this does not include the IR LED light)
What is Color Temperature in Outdoor Lighting?
Color temperature in lighting does not refer to how hot or cold a light is. Instead, it refers to the look of the light. Different situations will call for different light temperatures. The Kelvin (K) scale measures color temperature. The lower the number is, the warmer the temperature will be. The higher the number is, the cooler the temperature will be.
Does Outdoor Lighting Increase My Energy Bills?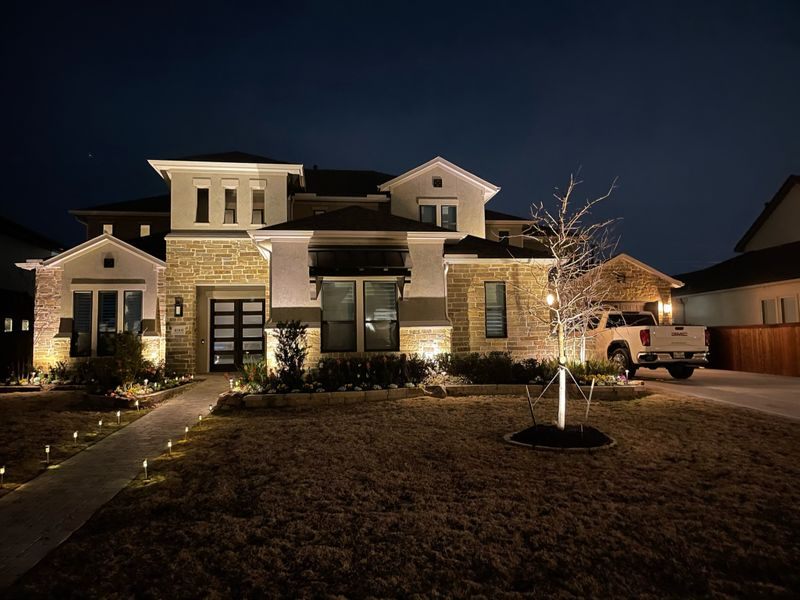 Yes, however, how much it increases depends on many factors, including how many lights are on, how long they are on, and the type of light. You can save a significant amount of money on your energy bill by using LED lights. According to Energy.gov, LED lights use as much as 90% less energy than an incandescent light bulb.
What are the Different Types of Outdoor Lighting?
There are several types of outdoor lighting available. In the following sections, we'll describe common types of outdoor lighting. It is important to note that some outdoor lights may overlap.
Architectural Lighting
Outdoor architectural lighting illuminates structures, such as walls and garages. It allows you to highlight the best features of your home.
Poolside Lighting
Poolside lighting involves the areas surrounding your pool. Depending on its location, it can enhance the safety of your pool by highlighting its location and make getting around the area easier. Poolside lighting can also add to the beauty of the area surrounding your pool.
Caution: Be careful due to the risk of water coming into contact with poolside lighting.
Garden Lighting
Garden lighting enables you to enjoy your garden at night. A garden takes on a whole new look when viewed after dark.
It can be done with several fixtures, including the following:
Downlights
Pathway lights
Spread lights
Hanging lights
Tree spotlights
Security Lighting
Security lighting comes in a variety of forms. To best protect your property, it should be used in conjunction with other security systems.
Some types of security lighting include but are not limited to the following:
Motion-activated lights
Timed security lights
Floodlights
High-intensity discharge (HID) security lights
Exterior soffit lights
Outdoor path lights
Pathway Lighting
Walking in the dark presents hidden dangers. Adding pathway lights can add beauty to your path and make navigating it in the dark safer. It's a great way to help prevent yourself and guests from unintentionally stepping off a pathway and damaging grass or plants.
Patio Lighting
Patio lighting allows you to enjoy your patio long after the sun has gone down. Another benefit of patio lighting is that it highlights potential tripping hazards and makes getting around easier. There are a variety of ways you can add lighting to your patio.
Outdoor Kitchen Lighting
Outdoor kitchen lighting is an essential part of an outdoor kitchen if you plan on using it at night. Not only does outdoor kitchen lighting help people find their way around an outdoor kitchen in the dark, but it also allows you to see what you are cooking.
Pergola Lighting
There are several ways you can illuminate your pergola. By illuminating your pergola, you are able to create a great post-sunset gathering place with a relaxing feel.
Driveway Lighting
Driveway lighting helps people pull into or back out of driveways at night. Creating a border around your driveway with driveway lighting can prevent people from going off the driveway and into the grass. Driveway lighting also gives your home a more welcoming look.