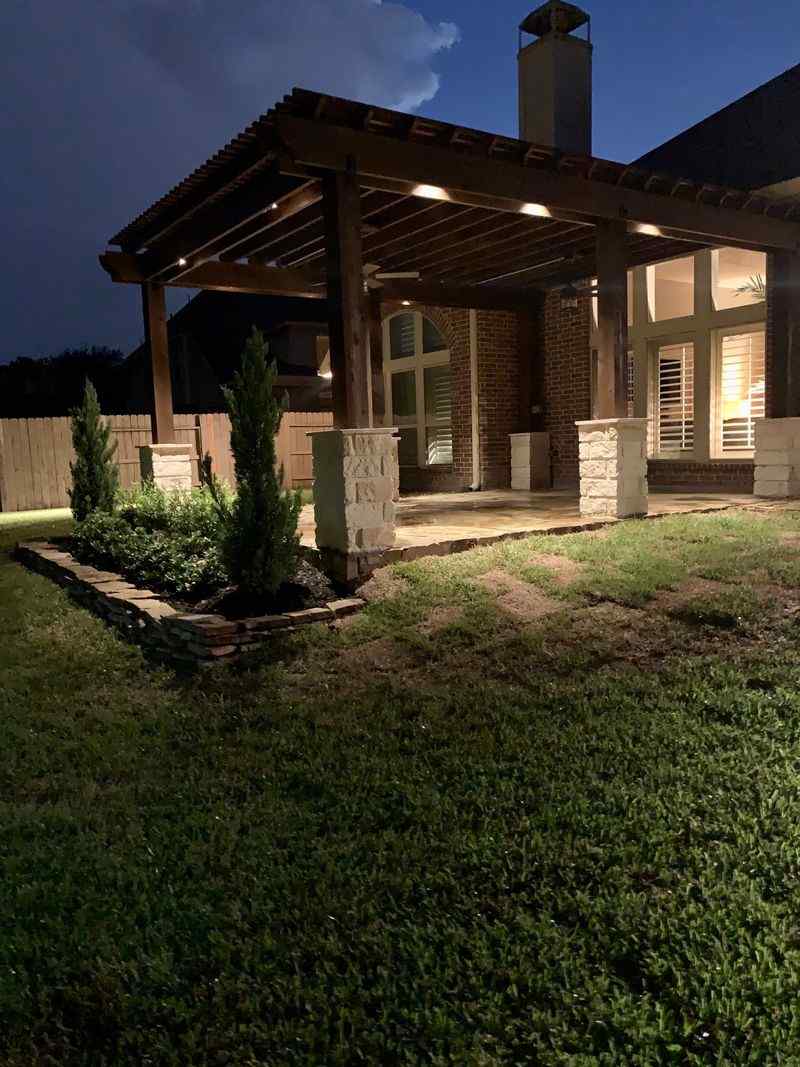 Outdoor Patio Lighting in Houston, Texas
Houston, Texas is known for its gorgeous weather throughout the year. While the summers are hot, when the heat begins to fade as the day goes on, many people like to sit on their patio to enjoy the evening. Patio lighting ensures you can make the most out of your patio even when the sun has set. And it's important to get lighting that highlights your home's architecture without overpowering the natural beauty of your landscape.
Unique Outdoor Illumination & Mosquito Pros are Houston's premier outdoor lighting experts. We have designed the perfect patio lighting for numerous homeowners and business owners. Read on to learn more about our patio lighting services.
Patio Lighting Ideas & Installation Services
Patio lighting can enhance your space through high-quality lighting fixtures built to withstand the elements while providing directed light. Our team takes the time to create a lighting design that meets your needs and matches the aesthetic of your home.
Essential for any home, patio lighting helps make your patio feel functional, safe, and visually pleasing. It chases away the darkness, allowing guests to easily traverse the stairs and patio without worrying about tripping. It also highlights the entrance to your home, allowing it to be easily seen and potentially preventing crime.
Additionally, good patio lighting extends the time you can spend outside. Imagine enjoying a relaxing evening watching the stars or having a nice family dinner outdoors. Depending on your outdoor lighting preferences and uses for the space, we could brighten up the entire patio or use subtle lighting to create a softer and more romantic atmosphere.
LED Patio Lights
LED lights provide an affordable and energy-efficient lighting solution for patio lighting. Strong and long-lasting, these lights have an impressive lifespan of up to 50,000 hours. They work well in outdoor weather conditions and can handle areas with lots of moisture.
LED patio lighting comes in various intensities and color hues, allowing you to customize your lighting to fit your patio space.
Enhance the Look of Your Patio with Professional Patio Lighting
If you are looking to elevate your patio to better enjoy the beautiful Houston nights, Unique Outdoor Illumination & Mosquito Pros can help. We offer unparalleled patio lighting design to help bring your space to life. Our designs are guaranteed to bring out the beauty of your patio without being overbearing. Contact our team today for more information about our outdoor lighting services or to schedule an appointment!